Here are some of our top picks to begin or continue your learning at The Haven…
The Haven publishes books by co-founders, Jock McKeen and Bennet Wong, and by members of the Haven faculty.
You will also find a variety of complementary resources in our bookshop, including titles by Gabor Mate and Brene Brown.
To order from our store, please call 1 800 222 9211 x 0 or email info@haven.ca.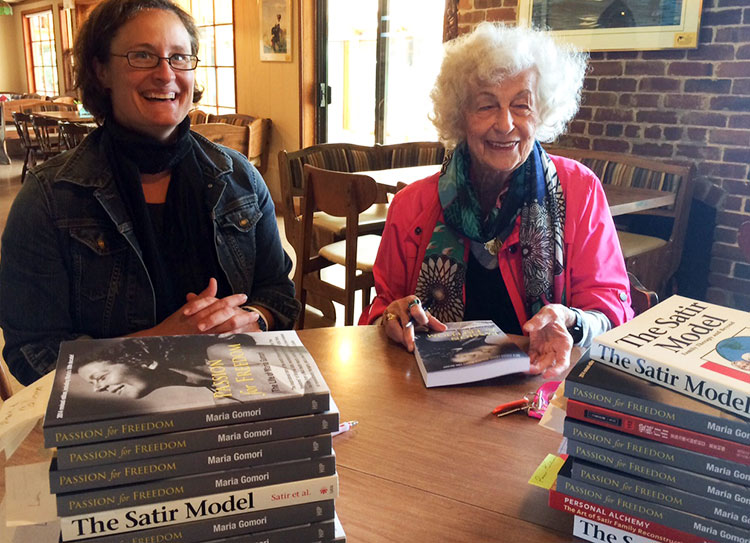 The late Maria Gomori, Haven Faculty member and author of Passion for Freedom, offering her autograph alongside Naomi, who was one of our long-standing staff members.