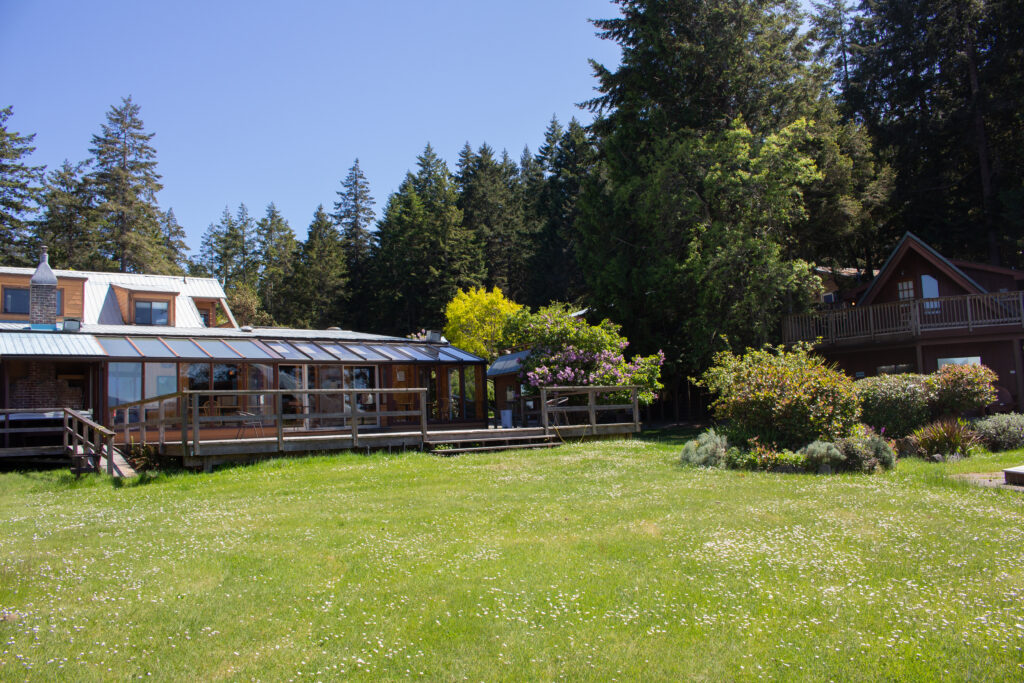 With rooms by quiet coastline waters and rustic cabins tucked away among the trees, you will feel far from the hustle and bustle of city life, but The Haven is only 20 minutes by ferry from Nanaimo.
Our property and facilities are designed to support our program participants and facilitate the delivery of our educational programs. Although we may not be able to offer all of the luxuries that you may associate with a resort hotel, we do offer a wonderful natural environment where you can enjoy quiet comfort.
Read more about bringing your group bookings or event to The Haven.
Popular features
Wireless internet – Haven WiFi covers most of the property.
Facilitation services for corporate and professional training.
Easy access to beaches and trails on Gabriola Island.
Oceanfront hot tub.