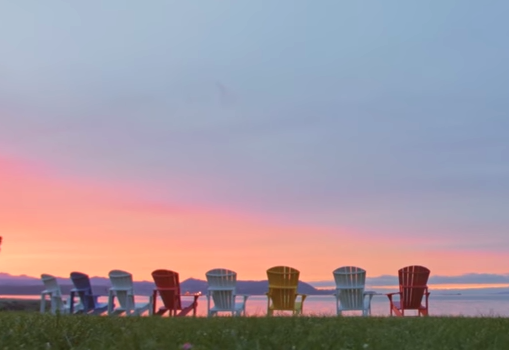 At The Haven, we're known for nutritious and delicious meals . Get cozy with a bowl of comfort food in our rustic dining room with a world class view of the ocean and enjoy a side of fresh air on our seaside deck. A selection of herbal and regular teas, bottomless coffee are available whenever the lodge is open, and you'll find wine, beer, and soft drinks at our licensed bar. To add to the experience, we have one of the best views of the sunset on the island and many guests have been fortunate to be joined by whales, otters, and seals during their visit. 
Our goal is to support program participants and treat our guests with delicious, nutritious meals – healthy, nutrient-packed options for your pleasure and well-being. We can accommodate the following special diets with advance notice: vegetarian, vegan, gluten-free and dairy-free .  Please let the registrars know at the time you register if you would like to request a special diet, or if you have any serious food allergies or medically-severe dietary restrictions.
Severe peanut or other allergy
If you have an allergy that requires you to carry an EpiPen®, please let the registrars know in advance of your arrival. We are not authorized to carry the EpiPen® in our first aid kits.
Onsite guests: We have a limited number of rooms with kitchenettes that may allow you to supplement our offerings or prepare your own meals. Please ask our registrars for more information when you book your program.
Meals times:
Breakfast: 8:00 AM to 9:00 AM
Lunch: 12:00 PM to 1:00 PM
Dinner: 6:00 PM to 7:00 PM.
All inclusive meal package is $67.50 per person per day and includes breakfast, lunch, and dinner with dessert.
A special discount package that includes accommodation and meals is available for program participants.

Prices shown in Canadian dollars and do not include 5% sales tax. Tips are not expected. 

Age 3 and under eat for free.
Age 11 and older pay adult meal prices.

For KITS, the youth meal package includes a mid-morning and afternoon snack.