Does your employer support professional development?
Do you have a designation that requires continuing education?
Are you looking to bolster your resume?
Are you curious about a different career path?
The Haven's programs are all designed around helping people deepen self-awareness, build relationships, and communicate more effectively. All are experiential in nature, so you will learn practical tools from experiencing them yourself and working with others in a dynamic interactive process. Anything that supports your growth as an individual is sure to have a positive effect on your work life. That said, we know that some employers or accrediting bodies look for specific professional development courses or credits. Please contact our registrars if you would like additional information about our programs. We're happy to provide details that many help you gain any approval needed from an employer or governing body.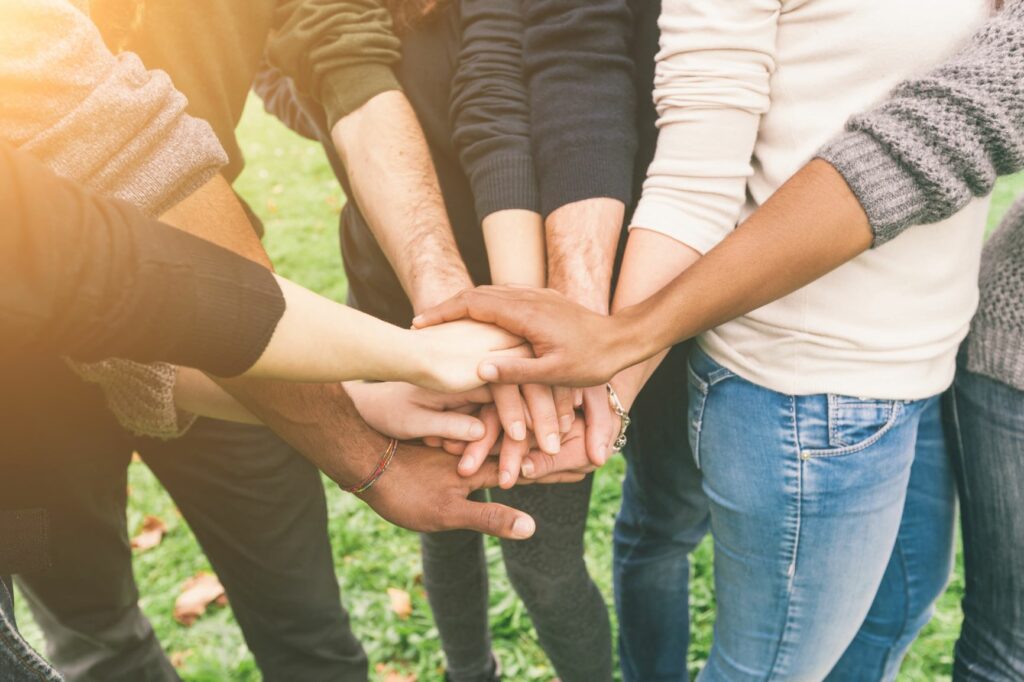 "Managing is not always a fun job, but I am finding that the use of curiosity and awareness is in fact making my job AND my life a lot better – read: more fun, less stressful and more interesting…being aware of how I can positively influence my crew to enjoy their work life is indeed no small accomplishment."
– David Babich
People who engage in professional development opportunities at The Haven are:
– Helping professionals, like massage therapists, doctors, counsellors, social workers, HR professionals, team leaders, life coaches…
– Group Facilitators, like teachers, guides, recreation therapists, yoga instructors, sports coaches…
– Business professionals, like lawyers, HR professionals, executives, managers, team leaders, site supervisors…
– Lifelong learners. People who believe in continuous improvement, growth, or development or who are curious about an alternative career path or perspective
– Effective leaders. Aspiring, new, or seasoned leaders, looking to build their people skills (communication, relationships, group leadership, etc)

Skill-development programs that are highly relevant to a broad range of professionals:
– A Process-Oriented Approach to Conflict: Learning to sit in the fire of conflict while staying cool enough to facilitate
– Communication Intensive: Diving deeply into The Haven's Communication Model as an effective tool for clear communication
– Group Leadership: Learning to work effectively as a facilitator in any group process
"In my Law and Mediation practice I have found that my clearer sense of boundaries has helped me to connect more closely with my clients without taking on their problems at a personal level. I find I am more effective in helping them identify, claim ownership of, and work through their conflicts.To my surprise, even with all that extra time off, I increased my total production at work by over 30% without increasing my overhead!! My accountant is very pleased."
– Gerald Owen
Programs that may be more specifically relevant to 'helping professionals':
– Breathe!: Embodying the benefits of conscious, deep breathing
– Anger, Boundaries and Safety: Learning a new perspective on and way to work with anger
– Body, Breath & Beat: 5Rhythms®: Connecting to the wisdom of your body through movement meditation and ecstatic dance
– Understanding People: Demystifying everyday struggles and psychiatric diagnoses
–Theory and Practice of Transformation: (formerly New Horizons) Broaden and deepen your theoretical framework and skills
– 5-Elements Practicum: An Oriental Holistic Approach to Energy: Using Chinese Medicine philosophy to bring a wholistic approach to working with people
– Haven-Style Body, Breath & Energy Training: Learning Haven-style body and energy release work
Have you considered our Diploma or Certificate Training Programs?
The Haven is a certified educational institute and is registered with the BC Private Training Institutions Branch (PTIB). If you appreciate The Haven's unique approach to communication and relationships, take your learning to the next level! We currently offer three training streams: Certificate in Haven Counselling Skills, Diploma in Haven Counselling Skills and the Diploma in Haven Group Facilitation. Many of the programs listed above count toward elective credits in our certificates and diplomas. If you've had previous experience in programs at The Haven, you may already be eligible for admission! Learn more about applying here.