The Haven is on beautiful Gabriola Island, one of the southern Gulf Islands of British Columbia.
Gabriola Island is 20 minutes via BC Ferries from Nanaimo or 20 minutes by float plane from Vancouver.
View The Haven property map.
Getting to Nanaimo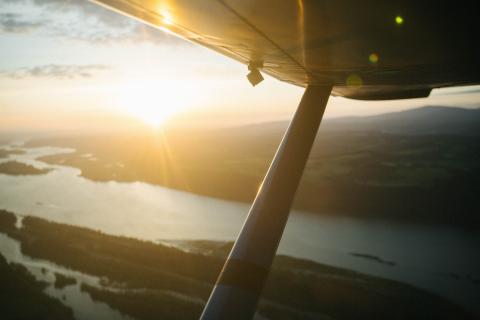 By float plane (20 minutes) with Gulf Island Seaplanes from Vancouver Airport south terminal or with Harbour Air from Vancouver Airport south terminal or downtown Vancouver. Please note the float planes don't fly in inclement weather; high winds, heavy fog, snow.
By BC Ferries from Vancouver area by ferry from Horseshoe Bay to Departure Bay, Nanaimo, and then by taxi from the Departure Bay ferry terminal to the Gabriola ferry terminal in Nanaimo. Alternatively, you may take the ferry from Tsawwassen to Duke Point, Nanaimo, but the drive from Duke Point to the Gabriola ferry terminal is longer (more expensive taxi fare).
By bus from Victoria (Island Link Bus or Tofino Bus) or Vancouver (Greyhound).
By plane to Nanaimo's Cassidy Airport (YCD), about 20 km south of Nanaimo. From Cassidy Airport a taxi or the shuttle bus can take you to the Gabriola Ferry terminal in downtown Nanaimo.
By car from Victoria (2 hours).
Arriving by car
Exit ferry and continue straight up the hill, taking first left onto Taylor Bay Rd. Continue for about 2 km (1 mile), then turn left onto Davis Rd. The Haven is at the end of Davis Rd. Click here for the Google Maps route from the Gabriola ferry terminal to The Haven.
Arriving on foot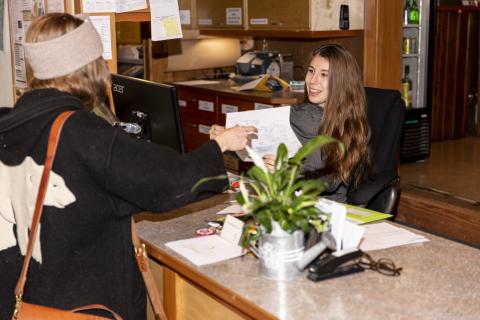 Arriving on foot? We provide shuttle transport for BC Ferries foot passengers departing Nanaimo on sailings between approximately 3:00pm and 5:00pm. This service is for program participants only, and is only offered on the scheduled start date of each program. Please contact Reception at 250 247 9211 x0 (extension zero) when you arrive at the ferry terminal (on the Nanaimo side) and have confirmed which ferry you will be on to Gabriola Island. The Gabriola Taxi is also available (you will need to book the taxi in advance). PLEASE NOTE: Gabriola Taxi has specific hours; please check their website at Gabriola Taxi, and plan your travel accordingly.
We also provide shuttle transport for program participants on the last day of your program if you are departing as a foot passenger on BC Ferries from Gabriola. Reserve your departure with reception near the end of your stay.
Parking in Nanaimo: There are two underground parking facilities near the Gabriola Ferry terminal which offer long-term parking if you want to leave your car in Nanaimo. They are the Harbour Front Parkade and the Port of Nanaimo Centre. Map of parking locations.
Contacts