Gabriola is BC's most accessible gulf island, with ferries and float planes transporting passengers from Vancouver, Victoria, and Nanaimo in as few as 20 minutes. Roughly the size of Manhattan, Gabriola boasts less rain than surrounding cities, access to essential services like medical care, and the peace and tranquility of island living.
The Haven has been offering transformational programs on our 7-acre oceanfront property on Gabriola for 40 years. While our primary focus is personal and professional development in group settings, we also think our surroundings have a lot to offer in the way of healing, grounding, connection, and inspiration. We encourage participants to book an extra night or two to let the learning soak in and to explore Gabriola's abundance. With everything you need on campus and a myriad of opportunities offsite, The Haven is also an excellent destination for your next conference, retreat, or workshop gathering.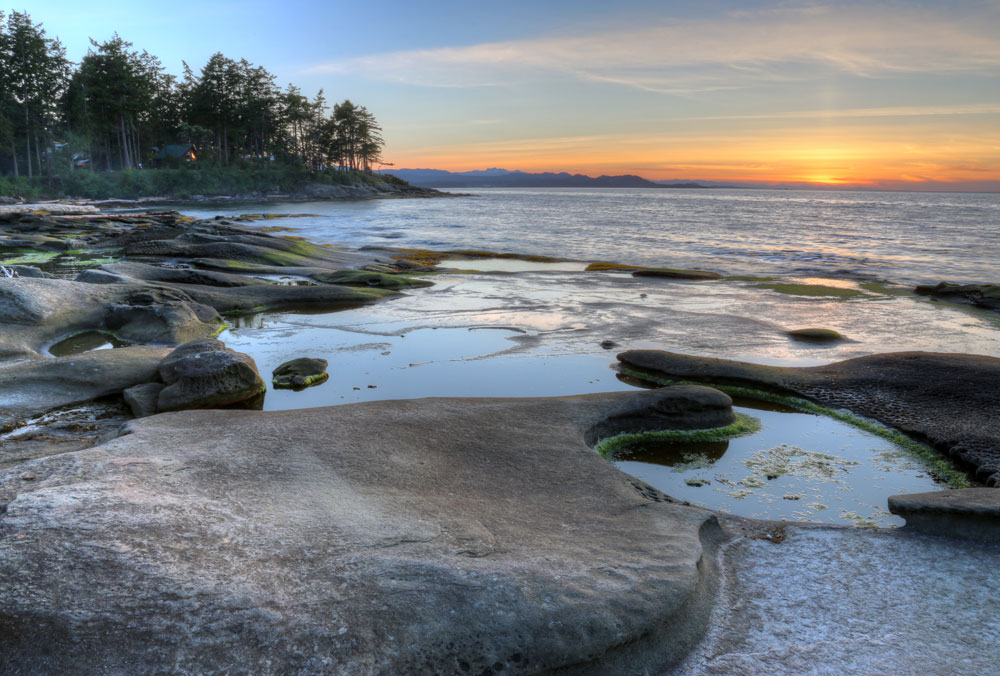 Nature and Wildlife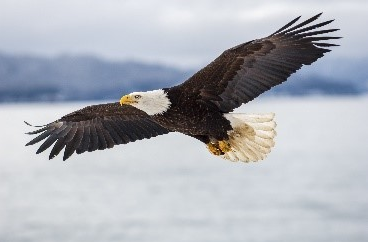 Thousands of visitors are attracted to Gabriola each year for the island's peaceful quiet and rugged, natural beauty. With minimal noise and light pollution, you'll enjoy the many sights and sounds of nature – including starry night skies. On the island, there are over 40 species of birds with The Haven being a popular location for viewing eagles, herons, pileated woodpeckers, and hummingbirds. You can also bet on seeing deer, wild turkeys, and sometimes peacocks, so take extra care on roadways. Learn more about our wildlife from the Gabriola Rescue of Wildlife Society (GROWLS).
Walking along the coastline at low-tide is a favourite of Haven visitors – on our oceanfront you can view sea stars, otters, seals, and even orcas and humpback whales. Ask around and you'll also learn that our colourful Adirondack chairs are considered one of the best spots on the Island to watch the sun go down. Grab a tea and your camera, and join us for a spectacular sunset.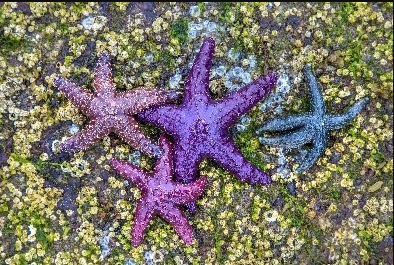 Hikes and Sight-Seeing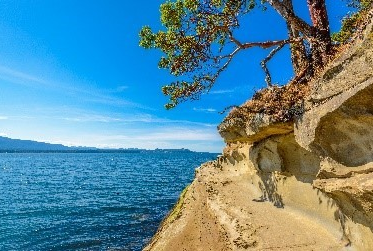 Whether you're visiting The Haven on foot, by bike, or in your car, there's much to explore and discover. On our 7-acres, you'll find a beautiful natural garden and forest paths to wander. Within a short walking distance, you'll find public trails, like The Haven Woods, sandy beaches (The Gabriola Sands Provincial Park), and Gabriola's most well-known natural wonder: The Malaspina Galleries. Our receptionists will be happy to provide walking instructions to these nearby destinations.
Further out, you can enjoy scenic walks at Descanso Bay, Drumbeg Provincial Park, and Sandwell Provincial Park. If you're looking for more, you can find 40km of inter-connected hiking and biking trails in "The 707", our community park that has recently expanded to include over 1,000 acres of wild space. Each season on Gabriola brings its own marvels – come see for yourself!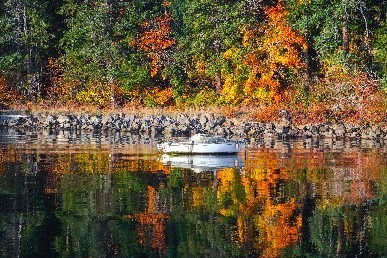 Arts and Culture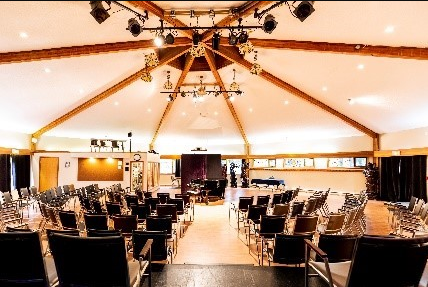 With over 100 resident artists and artisans, Gabriola is referred to as the 'Isle of The Arts'. Our island is home to talented woodworkers, ceramicists, photographers, painters, mixed media artists, and musicians. The Haven's Phoenix Auditorium is among the best spots to watch a range of performances, from musical theatre to brass bands and string quartets. You can also find open mic nights, jams, and live music most nights on Gabriola.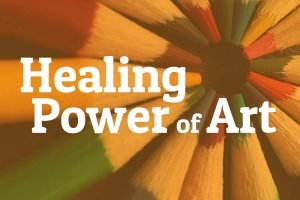 Local Makers, Growers and More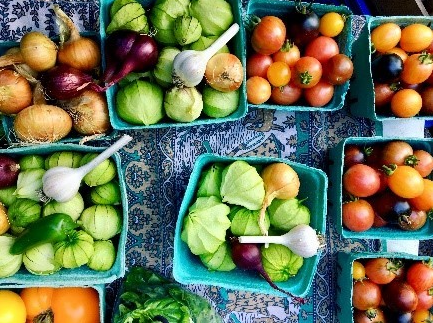 Find an abundance of locally grown food, freshly baked bread, hand-crafted gifts, face paint, and more, on Saturdays at the Growers and Makers Market from May to October. Handgrown and handmade goods can also be found at seasonal indoor and outdoor markets and year-round at farmstands and home studios (indicated by colourful roadside flags). Apple lovers can pick their own local varieties and taste the island's own cider at Ravenskill Orchard & Gabbies Cidery. Paradise Island Alpaca Farm is a family-favourite, with opportunities to feed alpacas, ponies, and tour the farm too!