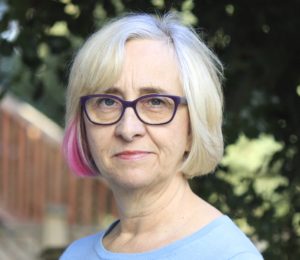 Betty Gene McCallum DipC brings creativity and a sense of humour to her passion for working with people. She leads a Staying Alive group in East Vancouver, assists programs in China and has worked with First Nations groups in Northern Canada. She has been involved with The Haven for over 20 years.

Christina Smith Dip. C has cultivated her deep intuition and compassion in Haven programs since 2004.  She draws on these qualities in her personal life and while mentoring, coaching and being in service to others.  A student of Maria Gomori in the Teaching of Virginia Satir since 2010, Christina believes we are all equipped to take self-responsible risks and make our own choices using our many life resources. She considers herself privileged to witness and support participants on their journey to enhance their lives and deepen their relationships. She has also had a successful career in the financial sector, has acted as an advocate for Elders in their aging and dying processes, and is a joyful grandmother.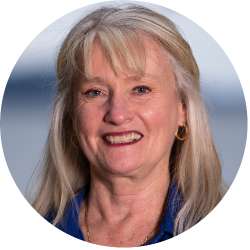 Colleen Cuggy Dip C HGF is a passionate believer in self-responsible living and is devoted to helping others recognize their own power.  The art of clear communication and a compassionate acceptance of self and others has been the foundation of Colleen's work in assisting at Haven and leading Staying Alive programs in Victoria.  After a long career as a  Respiratory Therapist/Anesthesia Assistant, she is skilled being with people in their most vulnerable times. Her Haven training has expanded her unique ability to hold space and offer new possibilities for living life fully.

Gisela Sartori, M.A., Dip.C., RCC, is a passionate group facilitator and counsellor. She is known for her engaging, direct, and inspirational leadership as well as for her warmth, sensitivity, and loving way. A Registered Clinical Counsellor with an M.A. in Community Psychology and a DipC from the Haven, she also has training in IBP, Hakomi, and Mindfulness. Gisela practices a holistic, integrative Eastern/Western approach to health and healing, seeing her work as guiding and accompanying people on their journey back to themselves, encouraging them to access deep inner knowledge and bring it forward into caring relationships.

Jane Kilthei (she/her) RM (Hon), DipC (she/her) brings an open heart and a desire to create a more compassionate world to the programs she leads and assists. She co-leads "Communication Basics: connecting when it matters", "Communication Intensive: from Fundamentals to Mastery", and assists at Come Alive, Couples Alive and other Haven core programs. Jane believes that deep listening and the courage to come forward and speak from our values are essential to creating the relationships and world we want. After 30+ years working as a midwife and change-maker, she now focuses on facilitating community dialogue and her resilience-focused coaching practice…

Karen Stephens DipC has a keen interest in and commitment to personal growth and education. She believes in community contribution and in transforming the world by encouraging human potential, self-responsibility, empathy and loving. Karen's background includes marketing, project management, training and counselling. She has been associated with The Haven for more than 25 years.

Kathy Morris, RN, CPN(C), DipC  I bring my many years of experience as a nurse respectfully caring for people in their most vulnerable times to my work at Haven facilitating groups. I consider myself to be naturally curious and accepting, encouraging folks to step forth. An assistant in Core Programs at the Haven, I also am very engaged in the program stream around sexuality.  I co-lead Staying Alive groups in Victoria.

Kristina Campbell, DipHCS, RTC, is a multimedia artist who cares deeply about life and intimate connection. She delights in using creative processes to share her playful passion for living life fully. Website: https://www.artfulexistence.ca/staying-alive

Louise Amuir (she/they), Diploma of Haven Counselling and Diploma of Haven Group Leadership is interested in creativity and expressive arts as a means to connect with self and others. Louise is committed to diversity, inclusion, equity, reconciliation, and building collaborative processes. Louise's varied life experiences in theatre, writing, art, dance, music, working with street youth, youth in receiving and treatment homes, parenting, relationships, and meditation bring humour, mindfulness, curiosity, and play to her work with people. As Haven faculty, Louise leads/co-leads: Befriending your Inner Critic; Inner Wisdom for Women; Awareness through Creative Expression; and Haven New Year visioning programs and assists…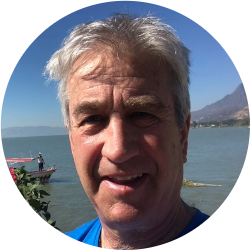 Mark Etkin MD, FRCPC, Dip C has a warm and caring manner and he loves to help to create an environment of caring, safety, and personal growth.  After practicing as a GP in a community clinic, he did a psychiatry residency, and has been working in the areas of psychotherapy, body-mind integration, and working with unhoused people.  He considers himself fortunate to be able to combine his medical training with his extensive Haven experiences, both for his own personal growth and to support others.

Solanna Anderson BA, MA, DipC is a Somatic Sex Educator who works with groups and individuals to support embodiment, consent, pleasure and intimacy skills. She is certified in Haven Counseling skills, Somatic Sex Education and Expressive Writing and her research on sexual health has been published in international peer-reviewed journals. Solanna regularly assists Come Alive and is a Leader in Training for the Living Alive programs at the Haven and also leads programs on anxiety and stress and sexuality.

Sue Muirhead, Dip C, MEd, RCC is a lover of deep connection, the wild, windy world, and passionate, soulful creating of all kinds. In her practice as a counsellor she shares with individuals, couples, families and groups.  She has been involved with The Haven since 1993.  She is committed to sinking into the profound and meaningful aspects of our human existence – living fully and facing dying with awareness and curiosity.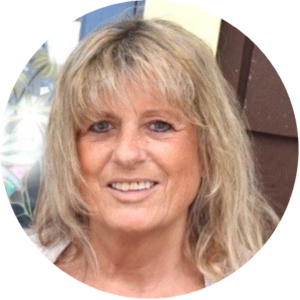 Vicky Frederiksen, Haven Assistant Faculty, Dip-C, Dip-HGF,  has been on the assistant faculty and leading programs at the Haven Institute for several years. She has also been training and assisting programs with Maria Gomori in the Satir model, for almost 10 years and has developed and facilitated her own programs in the Satir model for people and families. When she is not working: she loves painting, playing with her pets, exercising outdoors, and enjoying her community. She comes to you with the belief that we all have within us the resources, talents and ability to change.