ONSITE: Pathways to Resilience
With Graemme Brown and Karla Osborne
March 5 - 9, 2023
Pathways to Resilience
"A toolkit for living with greater vitality and connection in challenging times"
To borrow a nautical analogy, we must be a 'seaworthy vessel' to be able to deal with all that we experience in life, especially if we are to meet the challenges of the Covid-19 era. Resilience is not merely the ability to endure difficulty: Rather, it is the conscious use of our resources as well as the desire to get back up and dust ourselves off after a set-back or a loss. It is nurturing the faith in ourselves to locate and utilize our innate skills to move beyond just surviving and into thriving and wholeness.
Resilience is a simple concept that has many elements in its make-up: neuro-biological, relational, beliefs about self, beliefs about the world, our relationship with past events, our ancestry and sense of community, among many others.
In this workshop we will explore how to re-connect with our innate resilience via the 'felt-sense' approach, combining a diverse range of modalities, including practical applications of Polyvagal Theory, Satir-Model, various attachment theories, Somatic Experiencing, Internal Family Systems, Wong & McKeen (Haven), Neuro-Linguistic Programming, as well as eastern and western spiritual practices.
This workshop is for anyone who wants to:
expand their capacity for living life fully
develop tools and techniques to work with others in a compassionate and trauma-informed manner
increase their sense of self-belief and ability to focus on the present
connect and learn with others on a similar journey
connect with their deeper yearnings and core-values
embrace vulnerability as a foundational resource
Format:
A combination of experiential and theoretical opportunities including presentations, exercises, guided visualizations, breathwork and journaling, with an emphasis on group activities rather than individual process.
Investment:
Our Earlybird tuition price of $1195 is available specifically for this session to those registered and paid in full one month prior to the program start.  Regular tuition is $1275.
We are offering private and shared room options.
You can find our cancellation policy here
Schedule:
Approximately twenty-seven hours of formal class time, spread over five calendar days. The evening sessions are intended to be restorative and relaxing.  There are also long mid-day breaks for rest and integration!
Your program begins with dinner at 6pm and your first session at 7:30pm
Daily schedule:
Breakfast 8:00 – 9:00am
Morning session 9:15am to noon
Lunch noon to 1:00pm
Afternoon session 3:00 – 6:00pm
Dinner 6:00 – 7:00pm
Evening session 7:30 – 8:30pm
Your program finishes at 11:30am on the last day followed by lunch.
Transportation:
If you are travelling to Gabriola as a foot passenger on the Gabriola Ferry a shuttle to The Haven can be requested.  Information on this option will be included in your pre-arrival email.
Covid 19 Protocols and Mask Mandates:
The Haven is currently following the BC Provincial health guidelines which means that proof of vaccination is no longer required to register for this program.  Masks will no longer be required to be worn inside session rooms, while those who wish to continue wearing masks may do so.
Participants are required to self-monitor for symptoms of illness, and are asked to isolate from others when showing symptoms.
Review our current Communicable Disease Safety Protocols to keep us all healthy on property.
Admission requirements: The student must have the desire and ability to learn.  Must demonstrate a capacity for responsible self care, responsible self organization and sound mental health.  The student must understand and speak English.
This program does not require approval by the registrar of the Private Training Institutions Branch (PTIB) of the Ministry of Advanced Education, Skills and Training.  As such, the registrar did not review this program. What does this mean? Click here to learn more.
Leaders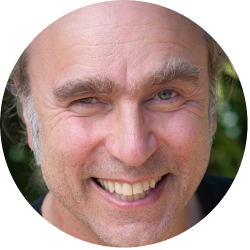 Graemme Brown
Graemme Brown (Dip.C / SEP) runs a private counseling practice on Gabriola Island. Associated with The Haven since attending his first experiential workshop there in 1985, he is dedicated to compassionate and gentle inquiry. Drawing on his expertise with the family-systems approach of Virginia Satir, Jungian shadow work and the trauma healing of Peter Levine's Somatic Experiencing system, Graemme's approach is to assist people to re-connect with their innate resilience and aliveness, fostering healthier relationships within the self, with others and with the planet. As a member of The Haven's core faculty, Graemme co-leads Come Alive, Living Alive: Self Awareness,…
Learn more about Graemme Brown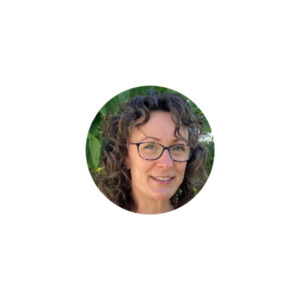 Karla Osborne
Karla Osborne, RTC, Cert HCS, FAP, CTP, is a Registered Therapeutic Counsellor, Certified Trauma Professional and Internationally Certified Food Addiction Professional. She has been involved with the Haven since 2012 and works as a group facilitator, educator and counsellor in private practice. Karla has an honest, calm and compassionate style and has been working with people in a variety of contexts and capacities since 2007. Her breadth of personal and professional experience is an asset as she incorporates her understanding of relationships, human growth and development, trauma, addiction, and mind-body connection (somatics) in her work. Karla lives on Vancouver Island…
Learn more about Karla Osborne