Brain Brakes and Nerve Signals
Wayne's Zeitgeist series: The Brain's Brakes by Simon Makin; Preventing Suicide by Lydia Denworth; The Brain Reimagined by Douglas Fox; poetry by Vera Pavolova; music by Andra Day and Jennifer Decliveo, and Katy Perry.
Curated by Wayne Dodge. In the Zeitgeist series, Wayne wades through a world of publications, theories, music, poems and more, sharing his thoughts, discoveries and passions with particular reference to topics that touch The Haven.
Life is a tragedy full of joy.
– Bernard Malamud, as quoted in New York Times, January 1979.
Articles
Scientific American remains a comfort magazine for me. If nothing else, reading it provides me the illusion that I'm keeping up with the broad swath of science. Here are some interesting items from the April 2018 Issue, Vol. 318(4).
The Brain's Brakes
An article by Simon Makin appearing in Scientific American, April 2018.
Part of our protection from unwelcome thoughts (flashbacks in PTSD; obsessive negative thinking in depression; hallucinations in schizophrenia) appears to be the ability to suppress these thoughts using a portion of our Pre-Frontal Cortex (PFC). This evolutionarily recent brain structure sends a stop command to the hippocampus (where much of memory is thought to reside) – with the compound GABA being the brake pad This line of research is promising to guide development of medications to help with the severe symptoms caused by unwelcome thoughts. And, in the meanwhile, it is fascinating to look at natural ways to increase GABA, which include exercise and meditation. I have often wondered as well what the effect of Haven style breathing is on GABA.
Preventing Suicide
An article by Lydia Denworth, appearing in Scientific American, April 2018.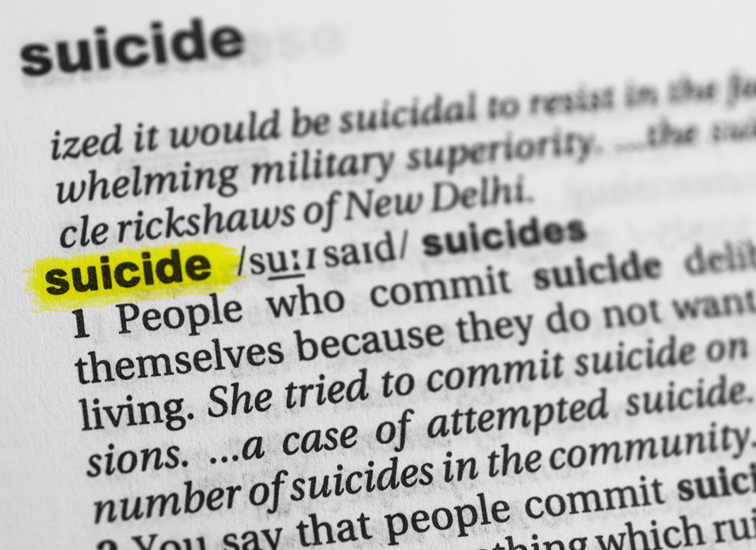 The rate of suicide has been increasing in the US over the last couple of decades – particularly in the 45 – 64 year-old age groups – and girls 10 -14 years old.
There are many theories about why this might be, like the breakdown of the family and religious structures that were previously the safety nets (and inhibitors) of suicidal behavior, and economic stressors from the Great Recession (although historically suicides decrease during recessions and depressions).
The question for this article however is "What works to help prevent someone considering suicide from acting on that desire?"
Some of the work in this area is looking at predictors of suicidality – clues from social media, using implicit association tests in ER or other high-risk situations, monitoring physiological clues in those at highest risk (Fitbit as nanny) – but the best approach is to ask. "In the past few weeks, have you wished you were dead?" is a well-researched opener.
As far as successful interventions, Craig Bryan, a major researcher in the area, says the following. "The central ingredients boil down to two underlying factors. The first is emotional dysregulation, the ability to identify what we are feeling and then the capacity to change it. The second key element is cognitive flexibility, the ability to generate options or not get stuck in certain thought processes, beliefs or assumptions." Although Bryan's research focuses on DBT (Dialectic Behavioral Therapy), I can't help but reflect on how the Haven Models dovetail so neatly with his summary.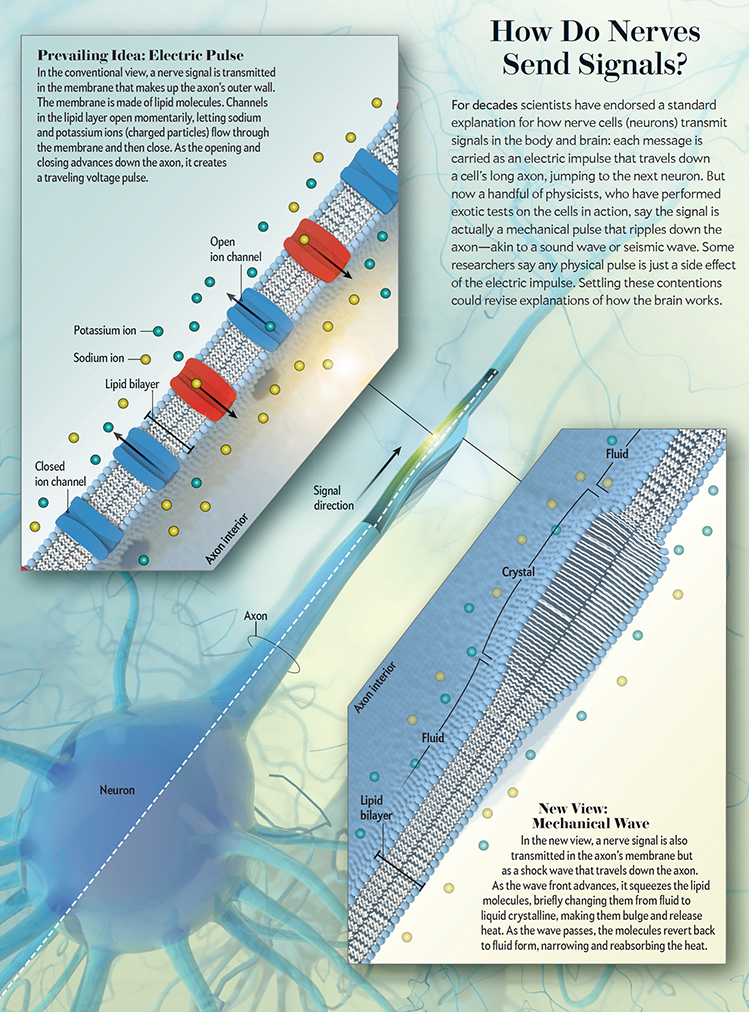 The Brain Reimagined
An article by Douglas Fox,appearing in Scientific American, April 2018.
The neuroscience dogma has been that nerves work by electrical impulses.
What if we're wrong?
That is what is explored in this article – with the thought that perhaps nerve cells communicate with mechanical pulses, not electrical ones. A fascinating article – both as to the history of science as well as opening possibilities of thinking about thinking in new ways.
Read the full article.
Poetry
If There is Something to Desire
by Vera Pavlova.
If there is something to desire
There will be something to regret
If there is something to regret
There will be something to recall
If there is something to recall
There was nothing to regret
If there was nothing to regret
There was nothing to desire.
Music
Rising songs are often useful in program – here are two recent ones with different feelings.
Rise Up
By Andra Day and Jennifer Decliveo
You're broken down and tired
Of living life on a merry-go-round
And you can't find the fighter
But I see it in you so we gonna walk it out
And move mountains
We gonna walk it out
And move mountains
And I'll rise up
I'll rise like the day
I'll rise up
I'll rise unafraid
I'll rise up
And I'll do it a thousand times again
And I'll rise up
High like the waves
I'll rise up
In spite of the ache
I'll rise up
And I'll do it a thousands times again
For you [x4]
When the silence isn't quiet
And it feels like it's getting hard to breathe
And I know you feel like dying
But I promise we'll take the world to its feet
And move mountains
We gonna walk it out
And move mountains
And I'll rise up
I'll rise like the day
I'll rise up
I'll rise unafraid
I'll rise up
And I'll do it a thousand times again
For you [x4]
All we need, all we need is hope
And for that we have each other
And for that we have each other
We will rise
We will rise
We'll rise, oh oh
We'll rise
I'll rise up
Rise like the day
I'll rise up
In spite of the ache
I will rise a thousands times again
And we'll rise up
Rise like the waves
We'll rise up
In spite of the ache
We'll rise up
And we'll do it a thousands times again
For you oh oh oh oh oh
For you oh oh oh oh oh
For you oh oh oh oh oh
Rise
By Katy Perry
I won't just survive
Oh, you will see me thrive
Can't write my story
I'm beyond the archetype
I won't just conform
No matter how you shake my core
'Cause my roots—they run deep, oh
Oh, ye of so little faith
Don't doubt it, don't doubt it
Victory is in my veins
I know it, I know it
And I will not negotiate
I'll fight it, I'll fight it
I will transform
When, when the fire's at my feet again
And the vultures all start circling
They're whispering, "You're out of time,"
But still I rise
This is no mistake, no accident
When you think the final nail is in
Think again
Don't be surprised
I will still rise
I must stay conscious
Through the madness and chaos
So I call on my angels
They say
Oh, ye of so little faith
Don't doubt it, don't doubt it
Victory is in your veins
You know it, you know it
And you will not negotiate
Just fight it, just fight it
And be transformed
'Cause when, when the fire's at my feet again
And the vultures all start circling
They're whispering, "You're out of time,"
But still I rise
This is no mistake, no accident
When you think the final nail is in
Think again
Don't be surprised
I will still rise
Don't doubt it, don't doubt it
Oh, oh, oh, oh
You know it, you know it
Still rise
Just fight it, just fight it
Don't be surprised
I will still rise