Lunch with Luminaries: Ernie's Final Gift
With Cathy McNally and Jane Geesman
November 1, 2022
Join us for a FREE webinar with Cathy McNally, a long-time Haven Core Faculty.
In mid-January 2014, six weeks before he died, Ernie McNally wrote quoting a dear friend: "Fear is just energy, presence is just energy, loving, sadness, excitement… all energy. The choice-maker is the difference." I am more alive right now… I get to choose.
In 2012, Cathy's dear husband Ernie was living and enjoying what he called "the best my life has ever been." This life included becoming a grandfather, designing and leading workshops, travel, music and writing songs…then he suddenly got news nobody wants to hear: "I am so very sorry. — You have an aggressive Stage 4 brain tumour. It's terminal."
Ernie sank into a wash of denial, panic, sadness and more for several days. Then early in the morning — awake, exhausted, and still — he felt the pull of words insisting he listen: "Ernie, if you keep this up, you are in danger of wasting what you have of this life you say means so much to you." So he chose. He chose to live and love every moment from that day until his last.
A year later, in one of a series of email updates to friends, family and the Haven community, he commented: "I am beginning to discover that when I pause, my whole life is right here… nothing to seek, nothing to find. Turns out it is all here… the privilege, opportunity, simplicity, immediacy, and amazing abundance, every day, to be absolutely, no-doubt-about-it alive."
Ernie's final gift is his sharing of the profound insights, life learnings, and deep loving he explored and experienced in this choice to "live and love fully, every moment."  Cathy will share about their journey and read a few excerpts from his own writing.  Please join her and their dear friend Jane Geesman for this conversation.
Schedule & Format:
Tuesday, November 1st, 2022: 12-1pm PT
Zoom will be open 15 minutes before and after the session for technical support and informal connection with others.
This free 1-hour webinar will feature:
Presentation and discussion

Opportunities to learn about the topic

Access to the recording for 7 days following the event

Informal connection time post-program
Registration: 
This seminar is free to attend! And if you want to support the work Haven is doing, there's an option to contribute during registration.
The Haven is a registered charity and not-for-profit organization. Your support allows us to offer great events like this one and continue to sustain and expand the important work we do.
Help us Share:
Do you know anyone who might be interested in attending this free webinar? Help us invite others by sharing on social media or by email. Thanks for your help! 
About Zoom:
This online event will be hosted in Zoom, a video conferencing software that is free for participants and easy to use on a variety of devices. You will need to have a device (desktop computer or laptop recommended; tablet or smartphone can work too), reliable internet connection, and sound capabilities (speaker). You can test your device connection and compatibility in advance here: zoom.us/test
About the

Lunch

 with Luminaries Series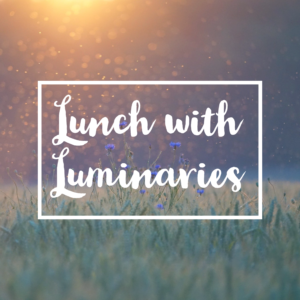 Our webinar series – Lunch with Luminaries – aims to share different perspectives on a variety of topics of interest to our community. These talks pay homage to early Haven days where co-founders Ben and Jock invited various thought leaders into conversation – sometimes they agreed with the ideas shared and sometimes they didn't. We think this spirit of curiosity and generosity is an important core value we hold, and we're excited to recreate this concept today with time and space-transcending technology!
Each webinar will have a Haven Host who will introduce or interview the guest speaker and in some cases take Q&A from the audience. The focus of these 1-hour live events is expansion, learning, and curiosity. They are free for anyone to attend and will be hosted in Zoom, an easy-to-use event platform. Registrants will receive limited-time access to the recording following the event.
Leaders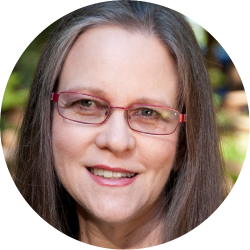 Cathy McNally
Cathy McNally BSc, DipC is passionate about people and possibility. Growing up in a mix of cultures, with a background in business and teams, Cathy is curious about the gift of differences, and is committed to connection and understanding. A particular joy is coaching relationships of all kinds. Following a major life change, she is exploring aliveness, loss and meaning through the adventure of movement, voice, creativity, nature, eros and community. Her trademark kindness, caring and fun make her a sought-after group leader. Associated with The Haven since 1989, Cathy believes that "living well, together" is necessary, urgent, and possible.
Learn more about Cathy McNally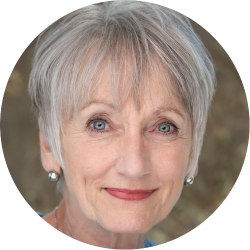 Jane Geesman
Jane Geesman MFA has over 40 years' experience as an actor (onstage and on film), director and teacher, and has trained and/or led programs at The Haven since 1993. In 2001 she and Sarah Lucht developed Act Natural, a workshop that uses a blend of actor-training and personal-development concepts to explore communication,  creativity, and the obstacles within ourselves that stop us from fully expressing who we are and what we want.  Jane has a reputation for creating a safe, fun, and lively environment for people interested in developing their presence, confidence, and creative impulses, both professionally and personally.
Learn more about Jane Geesman