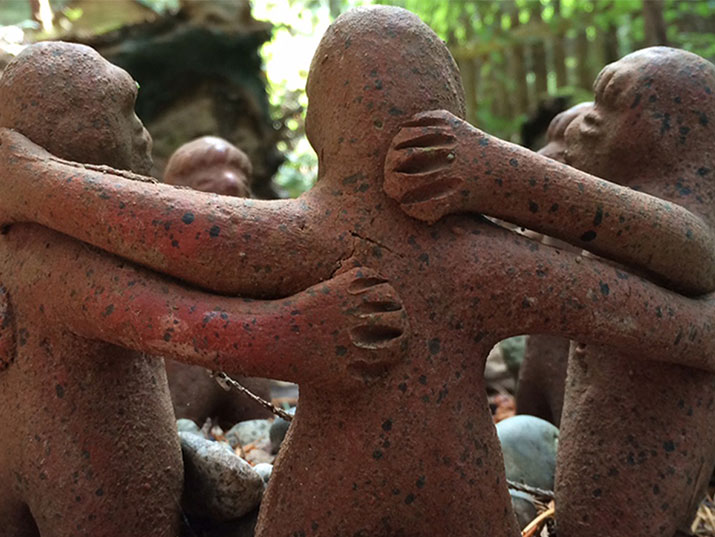 Staying Alive is a way to further explore the ideas presented at The Haven, deepen your awareness of yourself, practice personal and interpersonal skills, and explore boundaries, communication, self-compassion, anger, loving, relationships, and more.
Groups meet online or in cities around Canada and the United States and are facilitated by graduates of our Diploma program.
The content, cost, and format are variable depending on the leader and location. Find more information on online offerings (Cathy McNally) and weekend intensives (Carole Ames) below.
To find out more, contact the Staying Alive leaders directly…
Staying Alive groups
Online Staying Alive
Cathy McNally
cathymcnally1@gmail.com
Click HERE for more details.
Nanaimo
Leslie Whyte (Nanaimo)
250 729 8002 or 250-755-9840
lesliewhyte@gmail.com
Bowen Island
Vicky Frederiksen
778 881 9012
v.gathe@gmail.com
Comox
Kristina Campbell
250 896 6000
kristinacampbellart@gmail.com
Cowichan Valley
Jane Kilthei
250 715 1007
jane@resiliencematters.ca
Gabriola
Louise Amuir
250 247 8462
lamuir@shaw.ca
Jan Pullinger
250 325 4009
jan_p@commoncause.ca
Seattle
Bob Owen
260 324 3495
zephyr5555@hotmail.com
Seattle (women's group)
Wendy Huntington
253 588 1687
wendy.huntington2@gmail.com
Vancouver
Cathy Wilder
604 773 0629
cathw@telus.net
East Vancouver
Betty Gene McCallum
604 312 7141
bmwestcoast1@gmail.com
Vancouver (Youth Staying Alive)
Mackenzie Dickson
778 994 9023
mackenziedickson@me.com
Annika Raithby
778 874 0878
annikaraithby@icloud.com
Victoria
Ian Curtin
250 858 4094
ian.curtin@shaw.ca
Colleen Cuggy and Kathy Morris
250 882 3012
ccuggy@gmail.com
Carole Ames (Intensives)
250 532 2232
carole@creativepursuits.ca
Staying Alive Intensive is a weekend workshop that provides time and space for diving deeper into current issues, practicing skills, and connecting with each other. They can be an open-ended exploration of whatever is foreground, or they can be focused on specific topics such as "getting unstuck", "resonance", "conscious living", or even "play". They are 1-2 days in length and are offered periodically in Victoria. If you're interested you can contact Carole and even suggest your own topic.
Whitehorse
Gisela Sartori
867 393 1912
sartori.gisela@gmail.com
If there is no Staying Alive group in your area, consider Haven coaching or contact the registrars to see if there is an informal Haven check-in group (1 800 222 9211 x 1 or register@haven.ca).