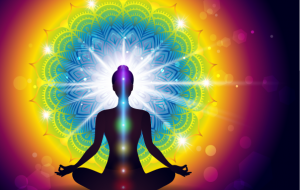 An accelerated path to developing and deepening personal and professional relationships.
We're not taking any new registrations, but we're collecting interest for when our campus reopens. Please add yourself to the WAITLIST by emailing register@haven.ca. We have brought some of our programs Online and are adding new offerings regularly, https://haven.ca/haven-online-stay-connected-digital-delivery​
This program imparts the knowledge, develops the skills and cultivates the awareness needed to grasp the overall character traits of an individual.
This is done through the assessment of character structure as expressed in the body. The method views the body through the lenses of the chakra system, Bioenergetics and developmental psychology. This method is based on the work of international teacher and award winning author, Anodea Judith of Sacred Centers.
Psychology of the Chakras is presented by Brad Cassidy, a certified graduate of Sacred Centers, assisted by Kelly Price, a certified yoga therapist and teacher. This method offers an accelerated path to developing and deepening personal and professional relationships. It is especially applicable to anyone who regularly meets new people and wishes to meaningfully connect with them.
Read more about Psychology of the Chakras at Heartwisdom.ca
You can expect to learn:
The basics of the chakra system and Bioenergetics
The fundamentals of body energy dynamics and character structure
How to read and interpret the physical manifestation of the body energy system, including blocks, splits, chronic holding and more
The fundamentals of the chakra system as it relates to early development, life-long individuation and present behaviour
A detailed investigation of each chakra and the character structure usually associated with it
The ability to synthesize the knowledge gained in this program to better understand, empathize, and connect, with others
An understanding of one's own chakra balance and character structure through a guided self-analysis of the body energy system
This is a highly experiential program designed to offer both an intellectual understanding and a body felt sense of the material. Principal forms used are: verbal and visual presentations, Hatha yoga (Including pranayama, asana, mantra and meditation), Bioenergetics, Haven-style breath-work, dialogue, Q&A's, demonstration and a concise manual. Generally the program will flow through cycles of opening exercise, presentation, small group experience and large group time for integration.
Reading Eastern Body, Western Mind by Anodea Judith is strongly recommended before this program, but not required. No previous experience of yoga required.
Book 30 days before the program to save $40!
Package pricing from: $960* Includes program tuition, accommodation, and meals.
*"Pricing from" is calculated using early-bird discounts and the most economical, off-season accommodation rates. These calculations are intended to help you evaluate your investment and do not guarantee the availability of specific accommodations and rates. Please verify availability and rates for specific session dates by clicking "Register" or by calling our registrars toll-free at 1 800 222 9211 x 1. ​This program does not require approval by the registrar of the Private Training Institutions Branch (PTIB) of the Ministry of Advanced Education, Skills and Training. As such, the registrar did not review this program. What does this mean? Click here to learn more.