ONSITE: Couples Alive: Foundation
With Cathy McNally and Graemme Brown
November 13 - 17, 2023
"It was a pivotal moment in our relationship – we went to The Haven as the last straw before separation. We are now so much more connected and very, very hopeful about a happier future together. Such an amazing experience."
-J., Couples Alive
Couples Alive is our renowned 4-day program for couples. If you're wanting more out of your primary relationship and are prepared to go beyond the familiar to find it, Couples Alive is for you!
Couples Alive is our core offering for people in a primary relationship. Much of what makes Come Alive (our core program for individuals) so unique and transformative is the foundation of these programs, but with a distinctly couples focus. With support and guidance from highly skilled leaders, you will learn and practice The Haven's models for communicating and relating with your partner and learn from the diversity of experience around you. All couples meet together during the day and into the evenings, with breaks for relaxation, connection, or adventure in between. In addition to group activities, experiential learning, and discussion, there will be opportunities for the program leaders to support each couple with coaching and feedback.
Couples Alive program highlights:
4 focused days together improving, revitalizing, and expanding your relationship
A chance to get away and visit

Gabriola

, one of BC's most accessible gulf islands
In-depth exploration and application of Haven's tried-and-tested Communication Model from a distinctly couples perspective
Many years of continued success with hundreds of diverse couples
A truly unique approach to relationships developed – and lived – by our founders, Dr. Ben Wong and Dr. Jock

McKeen

A variety of breathing and body-awareness experiences that you can take home to continue nurturing your connection and growth
Discovery of your boundaries and development of skills to express your wishes, wants and needs with each other
Opportunities for self-care and/or quality time together with our oceanfront hot tub, onsite

bodyworkers

, gym, meditation room, forest trails
The magic of being with a diverse group of couples and the rich opportunity to learn from and relate to each other in this setting
Something different from your traditional couples counseling sessions – couples often report accelerated outcomes compared to individual sessions (though we believe there's a place for both)
Coaching and feedback from experienced and professional leadership who are highly trained both at The Haven and in their own professions
A program that offers opportunities to continue to learn and grow together…
We welcome all people in a primary relationship, whether the individuals identify as male, female, or non-binary
Participants will be invited, but not required, to share what's going on for them and their relationship in the larger group. As with all Haven programs, how you participate is your choice
"We are modeling a healthier relationship for our children. What a legacy!"         
– Lori Appleton, Couples Alive I: Foundation
Investment:
Earlybird package pricing is available up to one month before the program start date, starts at $3,234 plus tax per couple and includes a basic room and meals.  Full payment is due one month before the program start date regardless of tuition price.
You can find our cancellation policy here
Schedule:
Your program begins with dinner at 6pm, followed by your first session at 7:30pm
Daily schedule:
Breakfast 8:00 – 9:00am
Morning session 9:15am to noon
Lunch noon to 1:00pm
Afternoon session 3:00 – 6:00pm
Dinner 6:00 – 7:00pm
Evening session 7:30 – 9:30pm
Afternoon and evening sessions can vary.  Your program finishes with lunch on the last day
Transportation:
If you are travelling to Gabriola as a foot passenger on the Gabriola Ferry a shuttle to The Haven can be requested.  Information on this option will be included in your pre-arrival email.
Recommended Resources:
Here are book titles that can complement and enhance your learning in this program. You can purchase when you are at Haven, or order online. Click to learn more: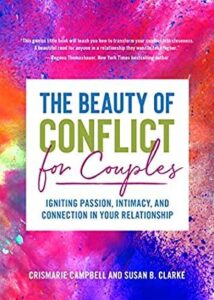 Admission requirements: The student must have the desire and ability to learn.  Must demonstrate a capacity for responsible self care, responsible self organization and sound mental health.  The student must understand and speak English.
This program does not require approval by the registrar of the Private Training Institutions Branch (PTIB) of the Ministry of Advanced Education, Skills and Training.  As such, the registrar did not review this program. What does this mean? Click here to learn more.
Leaders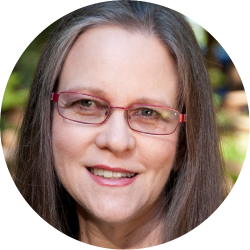 Cathy McNally
Cathy McNally BSc, DipC is passionate about people and possibility. Growing up in a mix of cultures, with a background in business and teams, Cathy is curious about the gift of differences, and is committed to connection and understanding. A particular joy is coaching relationships of all kinds. Following a major life change, she is exploring aliveness, loss and meaning through the adventure of movement, voice, creativity, nature, eros and community. Her trademark kindness, caring and fun make her a sought-after group leader. Associated with The Haven since 1989, Cathy believes that "living well, together" is necessary, urgent, and possible.
Learn more about Cathy McNally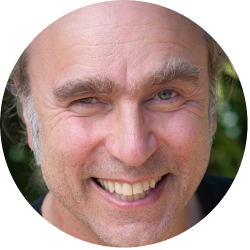 Graemme Brown
Graemme Brown (Dip.C / SEP) runs a private counseling practice on Gabriola Island. Associated with The Haven since attending his first experiential workshop there in 1985, he is dedicated to compassionate and gentle inquiry. Drawing on his expertise with the family-systems approach of Virginia Satir, Jungian shadow work and the trauma healing of Peter Levine's Somatic Experiencing system, Graemme's approach is to assist people to re-connect with their innate resilience and aliveness, fostering healthier relationships within the self, with others and with the planet. As a member of The Haven's core faculty, Graemme co-leads Come Alive, Living Alive: Self Awareness,…
Learn more about Graemme Brown