Lunch with Luminaries: Defining Science and How it Relates to Haven
With Kevin Wong and Jock McKeen
October 4, 2022
Join us for a FREE webinar with Kevin Wong, PhD Biochemist and son of Haven's founders Bennet Wong and Jock McKeen.
Growing up, Kevin Wong was always interested in how things work, and naturally was drawn to the biological sciences.  His fathers Bennet Wong and Jock McKeen, the founders of Haven, had followed a similar path in their younger years.  But it appeared to Kevin that his fathers' journey into the personal development world didn't fit into the science world he was being taught.  This talk will share Kevin's definition of what "Science" and the "Scientific Method" is, and then relate it to what he has experienced growing up around Haven.  Many talks with Ben and Jock were had over the years asking what the differences between the two worlds were, and many times the answer was that the two worlds actually complemented each other quite well.  Kevin will share some of these stories, and Jock will be on hand to ensure Kevin's version of these stories aren't embellished……too much.
Schedule & Format:
Tuesday, October 4th 2022, 12-1pm PT
Zoom will be open 15 minutes before and after the session for technical support and informal connection with others.
This free 1-hour webinar will feature:
Presentation and discussion

Opportunities to learn about the topic

Access to the recording for 7 days following the event

Informal connection time post-program
Registration: 
This seminar is free to attend! And if you want to support the work Haven is doing, there's an option to contribute during registration.
The Haven is a registered charity and not-for-profit organization. Your support allows us to offer great events like this one and continue to sustain and expand the important work we do.
Help us Share:
Do you know anyone who might be interested in attending this free webinar? Help us invite others by sharing on social media or by email. Thanks for your help! 
About Zoom:
This online event will be hosted in Zoom, a video conferencing software that is free for participants and easy to use on a variety of devices. You will need to have a device (desktop computer or laptop recommended; tablet or smartphone can work too), reliable internet connection, and sound capabilities (speaker). You can test your device connection and compatibility in advance here: zoom.us/test
About the

Lunch

 with Luminaries Series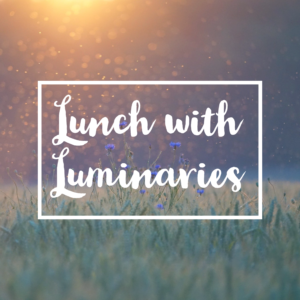 Our webinar series – Lunch with Luminaries – aims to share different perspectives on a variety of topics of interest to our community. These talks pay homage to early Haven days where co-founders Ben and Jock invited various thought leaders into conversation – sometimes they agreed with the ideas shared and sometimes they didn't. We think this spirit of curiosity and generosity is an important core value we hold, and we're excited to recreate this concept today with time and space-transcending technology!
Each webinar will have a Haven Host who will introduce or interview the guest speaker and in some cases take Q&A from the audience. The focus of these 1-hour live events is expansion, learning, and curiosity. They are free for anyone to attend and will be hosted in Zoom, an easy-to-use event platform. Registrants will receive limited-time access to the recording following the event.
Leaders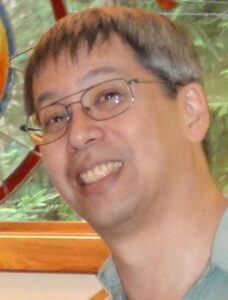 Kevin Wong
Kevin Wong received his PhD in Biochemistry at the University of Victoria.  He has worked at Cambridge University, studying both bacterial toxins and heart disease.  He returned to Canada in 2000 to do heart research at the Children's Hospital of Eastern Ontario, and later returning to British Columbia in 2003 to work for companies researching prostate cancer and producing therapeutic antibodies.  In 2021-2022, he worked with the Haven as Director of Core Business.
Learn more about Kevin Wong

Jock McKeen
Jock McKeen MD, LicAc(UK), DLitt, co-founder of The Haven and Faculty Emeritus, is an accomplished presenter and author. Starting out as an emergency physician, he studied acupuncture at the College of Chinese Acupuncture, Oxford, England. After establishing a complementary medical practice in association with Bennet Wong, they collaborated in the development of The Haven. Together they created Come Alive, the Living Alive Phase programs, and a number of other central Haven programs. You can read more about Jock at the Wikipedia entry devoted to him and the work he's done.
Learn more about Jock McKeen