ONSITE: Couples Alive I
November 16 - 20, 2022
"It was a pivotal moment in our relationship – we went to The Haven as the last straw before separation. We are now so much more connected and very, very hopeful about a happier future together. Such an amazing experience."
-J., Couples Alive
Couples Alive is our renowned 4-day program series for couples. If you're wanting more out of your primary relationship and are prepared to go beyond the familiar to find it, Couples Alive is for you!
The Couples Alive series is our core offering for people in a primary relationship. Much of what makes Come Alive (our core program for individuals) so unique and transformative is the foundation of these programs, but with a distinctly couples focus. With support and guidance from highly skilled leaders, you will learn and practice The Haven's models for communicating and relating with your partner and learn from the diversity of experience around you. All couples meet together during the day and into the evenings, with breaks for relaxation, connection, or adventure in between. In addition to group activities, experiential learning, and discussion, there will be opportunities for the program leaders to support each couple with coaching and feedback. Couples Alive I: Foundation is a valuable stand-alone program as well as essential basis for continued learning in the series.
Couples Alive program highlights:
4 focused days together improving, revitalizing, and expanding your relationship
A chance to get away and visit

Gabriola

, one of BC's most accessible gulf islands
In-depth exploration and application of Haven's tried-and-tested Communication Model from a distinctly couples perspective
Many years of continued success with hundreds of diverse couples
A truly unique approach to relationships developed – and lived – by our founders, Dr. Ben Wong and Dr. Jock

McKeen

A variety of breathing and body-awareness experiences that you can take home to continue nurturing your connection and growth
Discovery of your boundaries and development of skills to express your wishes, wants and needs with each other
Opportunities for self-care and/or quality time together with our oceanfront hot tub, onsite

bodyworkers

, gym, meditation room, forest trails… Covid regulations permitting
The magic of being with a diverse group of couples and the rich opportunity to learn from and relate to each other in this setting
Something different from your traditional couples counseling sessions – couples often report accelerated outcomes compared to individual sessions (though we believe there's a place for both)
Coaching and feedback from experienced and professional leadership who are highly trained both at The Haven and in their own professions
A program series that offers opportunities to continue to learn and grow together…
"We are modeling a healthier relationship for our children. What a legacy!"         
– Lori Appleton, Couples Alive I: Foundation
Investment:
Package pricing starts at $3418 per couple, includes tuition, room and meals.
You can find our cancellation policy here
Schedule:
Your program begins with dinner at 6pm, followed by your first session at 7:30pm
Daily schedule:
Breakfast 8-9:15am
Morning session 9:15am to noon
Lunch noon to 3:00pm
Afternoon session 3:00-6:00pm
Dinner 6:00 – 7pm
Evening session 7:30pm
Afternoon and evening sessions can vary.  Your program finishes with lunch on the last day
Transportation:
If you are travelling to Gabriola as a foot passenger on the Gabriola Ferry a shuttle to The Haven can be requested.  Information on this option will be included in your pre-arrival email.
Recommended Resources:
Here are book titles that can complement and enhance your learning in this program. You can purchase when you are at Haven, or order online. Click to learn more: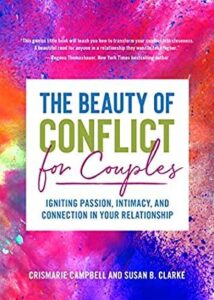 Covid Protocols and Mask Mandates:
If you wish to register you will be required to provide proof of full double) vaccination documentation by scanning your BC Vaccine Card when you check-in at The Haven. You can find out more and access a digital copy of your BC Vaccine Card here, or by registering with Health Gateway, https://www2.gov.bc.ca/gov/content/health/managing-your-health/health-gateway.  If you are from out of province you will need to provide an officially recognized proof of vaccine from your province.
On August 24, 2021, the BC provincial health authority mandated that masks were to be worn in all indoor open public areas.  After consulting with the Vancouver Island Health Authority and WorkSafe BC, it has been determined that Haven session rooms fall under the category of indoor open public areas at this time.   Haven will be constantly monitoring future Health Authority announcements, and will adjust our health policies accordingly.
Masks will be required to be worn inside the session room.  Weather permitting some sessions will be held outside, please bring appropriate outdoor clothing.  We will update you if this changes.  If you have any questions please check with the Registrars.
We have crafted a clear, comprehensive set of guidelines that apply to everyone on the property.  Please read our current Communicable Disease Safety Protocols to help keep us all healthy on property.
FAQ:
We welcome all people in a primary relationship, whether the individuals identify as male, female, or non-binary
Participants will be invited, but not required, to share what's going on for them and their relationship in the larger group. As with all Haven programs, how you participate is your choice
Couples Alive II: Edge and Couples Alive III: Day-to-Day are the next programs in the series, building on the learning and experiences of Couples Alive I: Foundation
Couples Alive I: Foundation is the basis for this series and must be taken first