ONLINE: Satir's Self-Esteem Maintenance Kit
With Vicky Frederiksen, Christian Lapointe and Emmanuel Gaillot
January 16, 2022
A great free sampler for "Discovering Your Path to Self with Satir"
In this free, two hour-long workshop, we will explore as a group the Self-Esteem Maintenance Kit developed by Virginia Satir. We will also explore how we can apply this as a useful set of resources in our lives.
This workshop will give you a taste of how Vicky, Christian and Emmanuel work with the Satir Model. Click here for more information and registration for their longer, 5 weeks / 10 session program "Discovering Your Path To Self With Satir" starting February 9, 2022.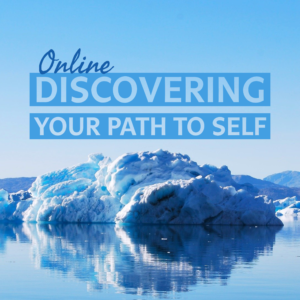 About Satir Work:  
Virginia Satir developed various processes to help us make sense of ourselves, each other, and the world we navigate. Her objectives were personal growth, congruent communication, and helping individuals to become "more fully human". 
We use theories and models from Satir to accomplish this: extending our awareness of who we are and where we come from, acknowledging and appreciating the resources we developed as we grew up in our family of origin, and making choices about how we want to use these resources in the current moment. 
Through examination and illumination of these past and current resources via a range of methods adapted for an online experience, you will then be able to expand and redefine them. 
Maria 
Gomori
 & The Haven
All 3 facilitators have been working and training professionally for many years in the Satir Model with the world renowned Maria Gomori. Maria is a colleague and good friend of Virginia Satir and worked with her for over 20 years.
Here's what Maria says about Online: Discovering Your Path to Self:  
"Vicky, Emmanuel and Christian have been my students and assistants at the Haven workshops. I have been observing their online workshops recently and I was impressed with their ability and courage to teach the Satir Model in an online experience. 

The three of them are attentive to the participants and creatively implement connection, growth and caring for each person as well as for the group. 

The three of them complement each other in knowledge, experience and creativity as a team." 

— Maria Gomori, MSW, RMFT, Dip.C
"This program is an excellent introduction to the power of Satir's systemic family of origin methods for personal development. The trainers are knowledgeable and caring instructors. The mix of presentation, triad and small group experiences, and reflection time with exercises makes for an engaging workshop. I highly recommend this workshop."

— Jean McLendon, LCSW, LMFT and AAMFT
Technical requirements:
This online program will be hosted on Zoom, a video conferencing software that is free for participants and easy to use on a variety of devices. You will need to have a device (desktop computer or laptop recommended; tablet or smartphone can work too), reliable internet connection, and sound capabilities (headset recommended; built in or external microphone or speaker systems can work too). You can test your device connection and compatibility in advance here: zoom.us/test
You will be invited to join the call up to 15 minutes early to receive technical support.
Recommended Resources:
Here are book titles that can complement and enhance your learning in this program, which can be ordered online. Click the book images to learn more: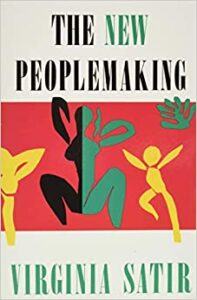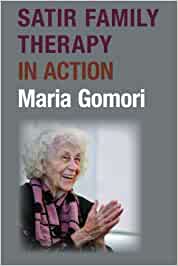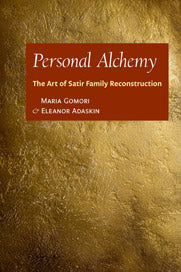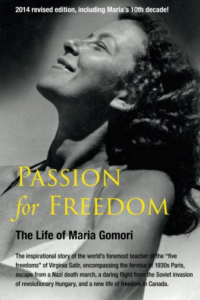 Leaders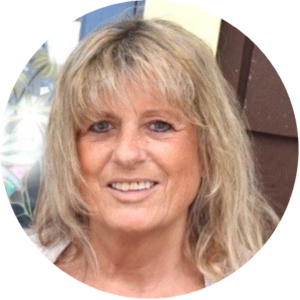 Vicky Frederiksen
Vicky Frederiksen, Haven Assistant Faculty, Dip-C, Dip-HGF,  has been on the assistant faculty and leading programs at the Haven Institute for several years. She has also been training and assisting programs with Maria Gomori in the Satir model, for almost 10 years and has developed and facilitated her own programs in the Satir model for people and families. When she is not working: she loves painting, playing with her pets, exercising outdoors, and enjoying her community. She comes to you with the belief that we all have within us the resources, talents and ability to change.
Learn more about Vicky Frederiksen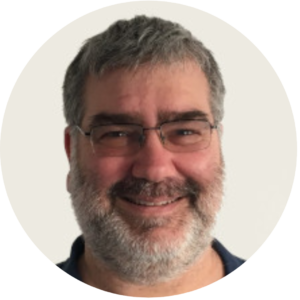 Christian Lapointe
Christian is a professional coach helping people, teams and organizations to learn to ask themselves more relevant questions. He has the goal of bringing more congruence into this world. He's been a student of Maria Gomori and her way of teaching Satir since 2016 and is co-facilitating workshops and therapy groups for the past two years in Paris using the tools created by Virginia Satir. Christian also likes to brew beer and bake bread, because sometimes, the simple things are what life is all about.
Learn more about Christian Lapointe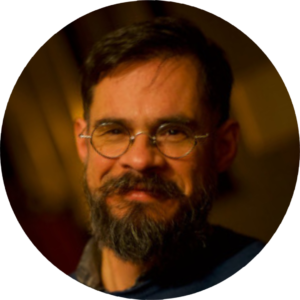 Emmanuel Gaillot
Emmanuel has worked in various roles — such as trainer, facilitator, systems jiggler, theatre translator, and software programmer. For the past fifteen years, he has been helping the people he works with to feel better about themselves, more confident in their choices and proud of what they accomplish. With Maria Gomori as his teacher, Emmanuel has trained extensively in the approach developed by Virginia Satir, deeply understanding, utilizing and sharing these teachings. He mostly lives in Paris, France.
Learn more about Emmanuel Gaillot