ONSITE: Couples In Conflict
With Ian Curtin and Cathy McNally
April 22 - 24, 2022
Gain clarity in your relationship in order to make healthy decisions while regarding one another with dignity and respect.
This weekend program is for couples who are having difficulty resolving conflicts. This may be the result of a lack of communication, an affair, extreme frustration, years of 'all work and no play', or the strain of blending two new families. Whatever the reason, you may be considering whether you want to be together, and how you can resolve differences and have the kind of relationship you want. In this program, you will not be told whether you 'should' stay together or not. Only you can make that decision. You will learn valuable tools and develop greater insight and clarity about your relationship.
Couples will work together as a pair in a small group setting with individualized attention. Also, each couple will receive a private counselling session to deal with their own particular issues. Various exercises will be presented to help bring clarity to your relationship, including 'homework' to be done outside of session hours.
Couples in Conflict is for you if…
Learn skills for dealing with anger and conflict
Learn how to rebuild goodwill with each other
Learn how to regard each other with dignity and respect
Separate with your self-esteem intact
Investment:
Package pricing starts at $1847.02 per couple and includes tuition, room, and meals.
You can find our cancellation policy here
Schedule:
Your program begins with dinner at 6pm and your first session at 7:30pm
Daily schedule:
Breakfast 8-9:15am
Morning session 9:15am to noon
Lunch noon to 3:00pm
Afternoon session 3:00-6:00pm
Dinner 6:00 – 7pm
Evening session 7:30pm
Afternoon and evening sessions can vary.  Your program finishes with lunch on the last day
Transportation:
If you are travelling to Gabriola as a foot passenger on the Gabriola Ferry a shuttle to The Haven can be requested.  Information on this option will be included in your pre-arrival email.
Recommended Resources:
Here are book titles that can complement and enhance your learning in this program. You can purchase when you are at Haven, or order online. Click to learn more: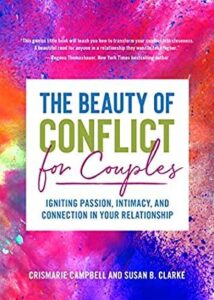 Admission requirements: The student must have the desire and ability to learn.  Must demonstrate a capacity for responsible self care, responsible self organization and sound mental health.  The student must understand and speak English.
This program does not require approval by the registrar of the Private Training Institutions Branch (PTIB) of the Ministry of Advanced Education, Skills and Training.  As such, the registrar did not review this program. What does this mean? Click here to learn more.
Covid 19 Protocols and Mask Mandates:
If you wish to register you will be required to provide proof of full double) vaccination documentation by scanning your BC Vaccine Card when you check-in at The Haven. You can find out more and access a digital copy of your BC Vaccine Card here, or by registering with Health Gateway, https://www2.gov.bc.ca/gov/content/health/managing-your-health/health-gateway.  If you are from out of province you will need to provide an officially recognized proof of vaccine from your province.
On August 24, 2021, the BC provincial health authority mandated that masks were to be worn in all indoor open public areas.  After consulting with the Vancouver Island Health Authority and WorkSafe BC, it has been determined that Haven session rooms fall under the category of indoor open public areas at this time.   Haven will be constantly monitoring future Health Authority announcements, and will adjust our health policies accordingly.  If the current mandate is in place at the time this program is delivered then masks will be required to be worn inside the session room.  Weather permitting some sessions will be held outside, please bring appropriate outdoor clothing.  We will update you if this changes.  If you have any questions please check with the Registrars.
Leaders

Ian Curtin
Ian Curtin BComm, DipC, specializes in facilitating dialogues within and between organizations, supporting relational leadership and teamwork, and promoting the art of living change. He believes communication habits form the building blocks of family relationships, work teams, and entire organizations. He has been associated with The Haven for 28 years, leading Come Alive and Couples in Conflict. He is a founding member of The Inner Activist.
Learn more about Ian Curtin
Cathy McNally
Cathy McNally BSc, DipC is passionate about people and possibility. Growing up in a mix of cultures, with a background in business and teams, Cathy is curious about the gift of differences, and is committed to connection and understanding. A particular joy is coaching relationships of all kinds. Following a major life change, she is exploring aliveness, loss and meaning through the adventure of movement, voice, creativity, nature, eros and community. Her trademark kindness, caring and fun make her a sought-after group leader. Associated with The Haven since 1989, Cathy believes that "living well, together" is necessary, urgent, and possible.
Learn more about Cathy McNally