ONLINE: Discovering Your Path to Self with Satir
With Vicky Frederiksen, Christian Lapointe and Emmanuel Gaillot
February 9 - March 10, 2022
Leverage your internal resources and let go of systems and learning that no longer serve you.  
This program series will assist you in accessing untapped personal resources for your personal and professional growth and transformation.  
Are any of these statements true for you? 
I want to… 
Improve

 

my communication skills.

 

Develop skills to uncover and make effective choices. 

 

Move from a limited context to expanded range of resources. 

 

Gain clarity about my identity, 

autonomy

and boundaries.

Gain deeper recognition and acceptance of 

my 

self

 and others.

 

Learn how to become more self-responsible.

 

Let go of ideas and learning that no longer fit my current context.

 

Learn more about Virginia Satir's 

renowned 

methods, theories, and models. 

 

Take risks in exploring new ways of living and being. 

 
If you answered "yes" to any of the above, Satir work may provide an excellent path to discovering your Self. 
About Satir Work:  
Virginia Satir developed various processes to help us make sense of ourselves, each other, and the world we navigate. Her objectives were personal growth, congruent communication, and helping individuals to become "more fully human". 
We use theories and models from Satir to accomplish this: extending our awareness of who we are and where we come from, acknowledging and appreciating the resources we developed as we grew up in our family of origin, and making choices about how we want to use these resources in the current moment. 
Through examination and illumination of these past and current resources via a range of methods adapted for an online experience, you will then be able to expand and redefine them. 
Format:  
In this online program, your international team of facilitators will offer a mix of experiential invitations, presentations, large and small group discussions and personal reflections, and possible homework. 
This program includes: 
10 sessions hosted online, 

35 hours of live learning, coaching, and discussion

 

t

ake

–

home resources and homework

 

o

ptional connection with participants outside of program time

 

a small cohort. Registration is limited to 27 participants
Schedule:
February 9 – March 10 on Wednesdays & Thursdays @ 9am – 12:30pm PT
What happens if I 
can't
 make a session?
We'll be sending out a recap following each session. Limited-time access to a recording of the teaching portion of the session will be available to registrants. Audio and video of participants will not be shared outside of this group without consent. 
Tiered Pricing:
Early Bird Discount! Register by December 25, 2021 and receive $100 off.
Accessibility and inclusion are important to us. Together with the facilitator, we are able to offer tiered pricing on this program. Please select a tier that fits your budget and current context.
$699

: 

Community –

 made possible by our generous supporters 

 

$799

: 

Regular

 – standard tuition price 

 

$899

: 

Pay It Forward

 – helps support another participant to join 

 
In addition to price options, we are able to offer a limited number of full or partial bursaries through the Community Diversity & Inclusion Fund. Applications must be received at least 1 full month prior to the program start date. Learn more and apply for support here. Application Deadline: January 9th, 2022. 
Maria 
Gomori
 & The Haven
All 3 facilitators have been working and training professionally for many years in the Satir Model with the world renowned Maria Gomori. Maria is a colleague and good friend of Virginia Satir and worked with her for over 20 years.
Here's what Maria says about Online: Discovering Your Path to Self:  
"Vicky, Emmanuel and Christian have been my students and assistants at the Haven workshops. I have been observing their online workshops recently and I was impressed with their ability and courage to teach the Satir Model in an online experience. 

The three of them are attentive to the participants and creatively implement connection, growth and caring for each person as well as for the group. 

The three of them complement each other in knowledge, experience and creativity as a team." 

— Maria Gomori, MSW, RMFT, Dip.C
"This program is an excellent introduction to the power of Satir's systemic family of origin methods for personal development. The trainers are knowledgeable and caring instructors. The mix of presentation, triad and small group experiences, and reflection time with exercises makes for an engaging workshop. I highly recommend this workshop."

— Jean McLendon, LCSW, LMFT and AAMFT
Technical requirements:
This online program will be hosted on Zoom, a video conferencing software that is free for participants and easy to use on a variety of devices. You will need to have a device (desktop computer or laptop recommended; tablet or smartphone can work too), reliable internet connection, and sound capabilities (headset recommended; built in or external microphone or speaker systems can work too). You can test your device connection and compatibility in advance here: zoom.us/test
You will be invited to join the call up to 15 minutes early to receive technical support.
Leaders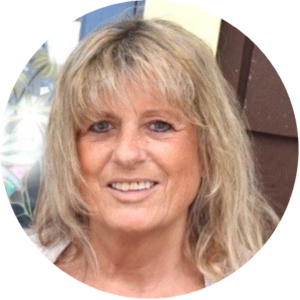 Vicky Frederiksen
Vicky Frederiksen, Haven Assistant Faculty, Dip-C, Dip-HGF, is adaptive and creative when working with people in recovery, and has facilitated programs for women and families at Sagewood Recovery in Maple Ridge, and has coached and supported clients in treatment on Bowen Island. Vicky has been on the assistant faculty and leading programs at the Haven Institute for several years. She has also been training and assisting programs with Maria Gomori in the Satir model, for almost 10 years and has developed and facilitated her own programs in the Satir model for people and families. When she is not working: she…
Learn more about Vicky Frederiksen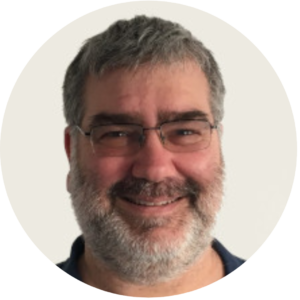 Christian Lapointe
Christian is a professional coach helping people, teams and organizations to learn to ask themselves more relevant questions. He has the goal of bringing more congruence into this world. He's been a student of Maria Gomori and her way of teaching Satir since 2016 and is co-facilitating workshops and therapy groups for the past two years in Paris using the tools created by Virginia Satir. Christian also likes to brew beer and bake bread, because sometimes, the simple things are what life is all about.
Learn more about Christian Lapointe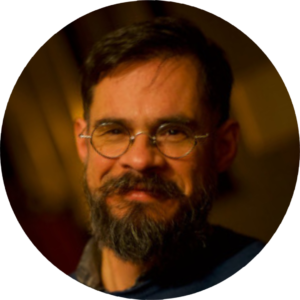 Emmanuel Gaillot
Emmanuel has worked in various roles — such as trainer, facilitator, systems jiggler, theatre translator, and software programmer. For the past fifteen years, he has been helping the people he works with to feel better about themselves, more confident in their choices and proud of what they accomplish. With Maria Gomori as his teacher, Emmanuel has trained extensively in the approach developed by Virginia Satir, deeply understanding, utilizing and sharing these teachings. He mostly lives in Paris, France.
Learn more about Emmanuel Gaillot