ONLINE: Communication Intensive
With Jane Kilthei, Cathy McNally and Lizanne Foster
December 4 - 12, 2021
Communication Intensive – Connecting in Challenging Times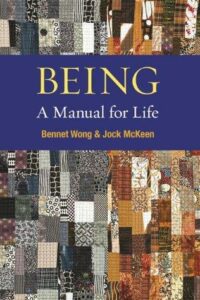 Technical requirements:
This online program will be hosted on Zoom, a video conferencing software that is free for participants and easy to use on a variety of devices. You will need to have a device (desktop computer or laptop recommended; tablet or smartphone can work too), reliable internet connection, and sound capabilities (headset recommended; built in or external microphone or speaker systems can work too). You can test your device connection and compatibility in advance here: zoom.us/test
You will be invited to join the call up to 15 minutes early to receive technical support.  Please do not join on multiple devices. Registration is individual – sharing a screen is not permitted.
Leaders

Jane Kilthei
Jane Kilthei RM (Hon), DipC brings an open heart and a desire to create a more compassionate world to the programs she leads and assists. She co-leads "Communication Basics: connecting when it matters", "Communication Intensive: from Fundamentals to Mastery", and assists at Come Alive, Couples Alive and other Haven core programs. Jane believes that deep listening and the courage to come forward and speak from our values are essential to creating the relationships and world we want. After 30+ years working as a midwife and change-maker, she now focuses on facilitating community dialogue and her resilience-focused coaching practice on Vancouver Island.
Learn more about Jane Kilthei
Cathy McNally
Cathy McNally BSc, DipC is passionate about people and possibility. Growing up in a mix of cultures, with a background in business and teams, Cathy is curious about the gift of differences, and is committed to connection and understanding. A particular joy is coaching relationships of all kinds. Following a major life change, she is exploring aliveness, loss and meaning through the adventure of movement, voice, creativity, nature, eros and community. Her trademark kindness, caring and fun make her a sought-after group leader. Associated with The Haven since 1989, Cathy believes that "living well, together" is necessary, urgent, and possible.
Learn more about Cathy McNally

Lizanne Foster
Lizanne Foster, a teacher who works with teens from diverse backgrounds in Surrey, BC, became a teacher by accident in South Africa during the Apartheid era. She describes teaching teens as an experience of constantly learning from their courage, creativity and genius. She integrates the Haven's Communication Model into her teaching practice, introducing it within the first weeks of each semester. Lizanne is often surprised by how quickly students adapt the model for their own needs as they learn to resolve conflicts with clarity, honesty and kindness.  Lizanne has a Certificate in Haven Counselling Skills and is a welcome addition to teaching…
Learn more about Lizanne Foster