Lunch with Luminaries: Thanks for the Memory
With Greg Gurel and Tony Ollivier
August 3, 2021
Join us for a free webinar with Greg Gurel, Clinical Counsellor, Coach, and leader of the popular Anger, Boundaries & Safety program at the Haven. 
 Not only the great title of the 1938 song composed by Ralph Rainger with lyrics by Leo Robin, but "Thanks for the Memory" is also a wonderful play on words for how humans recall information. How do you interpret these words? Do you read them as a heartwarming, appreciation of memories or a sarcastic, disdain for past events? Or maybe neither of these fit and you decipher the phrase with one of the unlimited other possibilities.
The ability to form memories, hold onto them for long periods of time, and automatically recall them in the present or when speculating about the future, is one of the human brain's most powerful and efficient learning features. Over our life time, all the experiences we have both significant and seemingly insignificant contribute to our vast memory pool and it is from this pool that we develop beliefs about ourselves, others, and how to navigate in the world. Living by beliefs that support us in leading full, choiceful lives works great, but unfortunately this is not always case. Very often we follow beliefs that were formed from experiences where fear was present and when recalling these beliefs, we tend to limit our choices even if the current environment is very different than what we had experienced in the past.
Come join Greg for a bird's eye view of how memories influence the choices we make in our everyday lives.
Schedule & Format:
Tuesday, August 3rd, 12-1pm PT
Zoom will be open 15 minutes before and after the session for technical support and informal connection with others.
This free 1-hour webinar will feature:
Presentation and discussion

Opportunities to learn about memory and its influence 

Limited-time access to the recording



Informal connection time post-program
Registration: 
Donations to Haven Foundation during registration are greatly appreciated, but not required to join. Registrants will have limited-time access to a recording.
The Haven is a registered charity and not-for-profit organization.
Your support allows us to offer great events like this one and continue to sustain and expand the important work we do. Donations made during event registration are tax receipt eligible in Canada. If you are in the US and would like a tax receipt or wish to donate by e-transfer, cheque, other other method, you can learn more about that
here
. Please reference this event when you make a donation using those alternative methods so that we can attribute your generosity appropriately.
Help us Share:
Do you know anyone who might be interested in attending this free webinar? Help us invite others by sharing this registration link on social media or by email. Thanks for your help! 
About Zoom:
This online event will be hosted in Zoom, a video conferencing software that is free for participants and easy to use on a variety of devices. You will need to have a device (desktop computer or laptop recommended; tablet or smartphone can work too), reliable internet connection, and sound capabilities (speaker). You can test your device connection and compatibility in advance here: zoom.us/test
About the

Lunch

 with Luminaries Series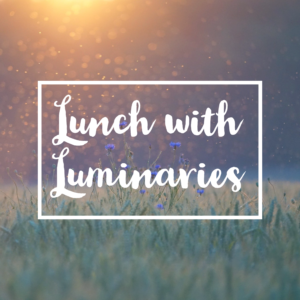 We're launching a new webinar series – Lunch with Luminaries – to share different perspectives on a variety of topics of interest to our community. These talks pay homage to early Haven days where co-founders Ben and Jock invited various thought leaders into conversation – sometimes they agreed with the ideas shared and sometimes they didn't. We think this spirit of curiosity and generosity is an important core value we hold, and we're excited to recreate this concept today with time and space-transcending technology!
Each webinar will have a Haven Host who will introduce or interview the guest speaker and in some cases take Q&A from the audience. The focus of these 1-hour live events is expansion, learning, and curiosity. They are free for anyone to attend and will be hosted in Zoom, an easy-to-use event platform. Please consider donating to Haven Foundation during registration. Registrants will receive limited-time access to the recording following the event.
Leaders

Greg Gurel
Greg Gurel MPCC-S RPC ACC is a long time Havenite that has been involved with the Anger, Boundaries and Safety program since 1994 and became the leader in 2007. Currently living in Vancouver where he has a private counselling practice, Greg has also developed curriculum and taught counselling and coaching certification courses at a Vancouver based college with mental, emotional, physical, and spiritual components delivered experientially. Although Greg's practice is diverse, for the last years he has been focusing more on conflict and boundaries in relationship, supervising/mentoring new counsellors, and providing continuing education courses. Website: The Right Time To Talk
Learn more about Greg Gurel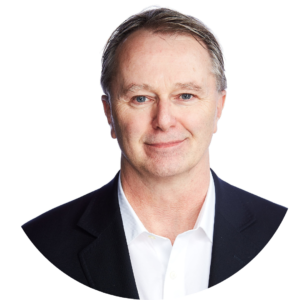 Tony Ollivier
Tony has held global product, sales & marketing positions in the high tech industry including Xerox, Apple, Microsoft and IBM and has a background in project management. He's also a published author through Pandamoon Publishing. Tony first came to the Haven in 1988, attended many programs and watched his two children grow up while they attended Kids in the Spotlight and became leaders in the program.
Learn more about Tony Ollivier