ONLINE: Transforming Addictions: Sustaining Recovery & Embracing Life  
With Cathy Wilder, Wen-Shwu Lee and Vicky Frederiksen
September 7 - October 12, 2021
Many people say The Haven was "the missing link" in their recovery from a variety of addictive behaviours. This 6-week series will focus on sustaining recovery and embracing life. 
We may hear the word "addiction" and think of alcohol or hard drugs, however, addictive substances can also include things like caffeine, sugar, tobacco, and cannabis. And, while substance addictions are common forms of dependency, they are also not the only ones! This series also applies to people struggling with behavioural addictions, like gambling, sex (including online pornography), internet browsing and social media, shopping, video gaming, plastic surgery, binge-eating/food, risk-taking, pain-seeking, spiritual obsessing, over-exercising, over-working, self-hate/victimization and other addictive processes you may experience.  
Are any of these statements true for you? 
I find myself slipping into unhealthy patterns

 

I'm

 in recovery, but 

I'm

 worried about relapse

 

I have trouble being intimate with others

 
I have struggled in destructive relationships

 

I

 

don't

 feel 

good enough or deserving

 
If you can relate to any one of these, this series may be a perfect opportunity to first build a resilient foundation and next, sustain recovery and embrace life!  
"The Haven have managed to bring their unique, inspiring format and approach to the virtual platform. It's wonderful to be able to have a slice of The Haven in my own home, especially in these challenging times." – Dr. Helen Peel, past participant 
Series Format:
This series will be held on Zoom, incorporating experiential exercises, group discussion, breakouts, presentations and more. In addition to over 12 hours of live online learning, you will receive take-home practices and opportunities to connect with a buddy in the group. If you miss a session, you will be able to access the recordings.  The intention of the multi-session series format is to provide continuous learning, opportunities to repattern, and meaningful change.  
"The teachers were great, the class was inclusive, the learning was very relevant and I can apply the tools in my everyday life." – Chantelle Voisin, past participant 
Sustaining Recovery & Embracing Life
Highlights: 
Learning and practicing healthy communication, including conflict

 

Discovering courage through vulnerability

 

Considering and connecting to your spirituality

 

Discussing relapse

 

Learning how to incorporate self-care and ask for/give support

 

Thriving with purpose, meaning, engagement, creativity

 
Schedule:  
Tuesday, September 7

th

 – 6-8pm PT

 

Tuesday, September 14

th

 – 6-8pm PT 

 

Tuesday, September 21

st

 – 6-8pm PT

 

Tuesday September 28

th

 – 6-8pm PT

 

Tuesday, October 5

th

 – 6-8pm PT

 

Tuesday, October 12

th

 – 6-8pm PT

 
What happens if I 
can't
 make a session?
We'll be sending out a recap following each session. Limited-time access to a recording of the teaching portion of the session will be available to registrants. Audio and video of participants will not be shared outside of this group without consent. 
 Note: Part A of this 2-part series took place in the Spring of 2021. Part A was focused on building a resilient foundation – it is not a prerequisite to attend Part B, which is focused on sustaining recovery and embracing life
Registration:
Accessibility and inclusion are important to us. Together with the facilitator, we are able to offer tiered pricing on this program. Please select a tier that fits your budget and current context. Often, employers will sponsor, support, or reimburse for professional development programs like this one.
$268: Community – made possible by our generous supporters
$368: Regular – standard tuition price
$468: Pay It Forward  – helps support another participant to join at the supported rate
In addition to price options, we are able to offer a limited number of full or partial bursaries through the Community Diversity & Inclusion Fund. Applications must be received at least 7 days prior to the program start date. Learn more and apply for support here. Application Deadline: September 1st, 2021.
Confidentiality:
Transforming Addictions Online fosters an environment that allows people to explore openly and deeply. In order to create this safe space we ask our participants to agree to keep confidentiality; to not talk about others' experiences or stories, and to not record any parts of the session themselves. Breakout rooms cannot be recorded and our support team can pause recording at any time in the main session. Recordings will not be shared outside of this group. 
Note
:
This program is not a replacement for clinical treatment for alcohol, drug, food, and other addictions, but rather a complement or follow-up to protocols like the 12-steps or counseling. By integrating the Haven models based on eastern and western principles and philosophy, you'll benefit from a holistic approach to your recovery. This program is not for people actively using drugs or alcohol. 
Technical requirements
:
This online program will be hosted on Zoom, a video conferencing software that is free for participants and easy to use on a variety of devices. You will need to have a device (desktop computer or laptop recommended; tablet or smartphone can work too), reliable internet connection, and sound capabilities (headset recommended; built in or external microphone or speaker systems can work too). You can test your device connection and compatibility in advance here: zoom.us/test  
You will be invited to join the call up to 15 minutes early to receive technical support. 
Leaders

Cathy Wilder
Cathy Wilder, Haven Core Faculty, MEd, RCC, Dip-C, is a creative and compassionate group leader, counsellor and coach, who leads Come Alive, and Deep Listening: Core Skills for Coaching, and other workshops in both Canada and China. 
She is a skilled clinical counsellor with a specialty in addictions, alongside a deep understanding of mental health concerns, working with Fraser Health MHSU for twenty years.
Learn more about Cathy Wilder

Wen-Shwu Lee
Wen-Shwu Lee, Haven Core Faculty, CEC, Dip-C, MBA, BFA, BA, is a passionate, personal and professional corporate trainer and coach. She leads Come Alive and other programs in Canada, Taiwan and China. Over the years her work has been focusing on issues of addictive behaviours and co-dependent relationships.
Learn more about Wen-Shwu Lee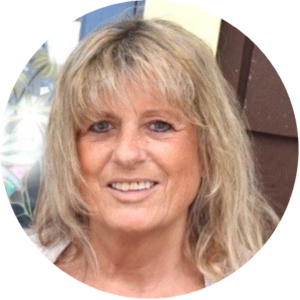 Vicky Frederiksen
Vicky Frederiksen, Haven Assistant Faculty, Dip-C, Dip-HGF, is adaptive and creative when working with people in recovery, and has facilitated programs for women and families at Sagewood Recovery in Maple Ridge, and has coached and supported clients in treatment on Bowen Island. Vicky has been on the assistant faculty and leading programs at the Haven Institute for several years. She has also been training and assisting programs with Maria Gomori in the Satir model, for almost 10 years and has developed and facilitated her own programs in the Satir model for people and families. When she is not working: she…
Learn more about Vicky Frederiksen