Self Compassion Waiting List
With Jo-Ann Kevala and Graemme Brown
Open Dates
The joy and good humour of self-compassion stand in contrast with the harshness of self-hate. This program explores both ends of this polarity.
The program will benefit anyone who has tried to be the person they "should" be and, in the process, lost touch with the person within. It offers an expansion and exploration of The Haven's Selves Model that is presented in Come Alive. (But you do not have to have done Come Alive in order to take this program.)
This program is for you if you:
Recognize self-harming patterns in your health or relationships
Have found outward success but inner emptiness
Experience destructive addictive tendencies
Experience self-hate
Care for others, but not yourself
Want to become your own best friend
Using music, guided imagery, gestalt, art, stories and other experiential forms, you will have an opportunity to learn about the paths that lead you away from yourself, and explore paths that can direct you towards self-acceptance. There will be opportunities to explore blame and victimhood, patterns of striving that lead to self-hate, and a variety of ways we can move toward self-compassion.
Read more about Self-compassion on the Shen Blog.
Leaders

Jo-Ann Kevala
Jo-Ann Kevala Dip HGF, BA is a results-oriented senior executive with over 25 years of progressive leadership experience in the high-tech and emerging technologies businesses. The Haven has been a catalyst in her journey to finding self-compassion, balance and a way to live a more congruent life. This has extended to include integration and application of many Haven concepts and models to her relationships, executive coaching, training and business leadership.
Learn more about Jo-Ann Kevala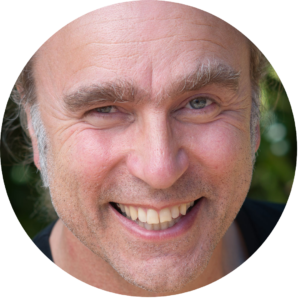 Graemme Brown
Graemme Brown DipC has been associated with The Haven since 1985. His dedication to compassion and gentle inquiry is focused on his special interest and expertise in the philosophy of Virginia Satir and Jungian shadow work. A member of Haven core faculty, leading Come Alive and Living Alive Phase I, he has worked closely with Maria Gomori, Linda Nicholls, David Raithby, Sandey McCartney and others in a wide range of programs, including in China and with First-Nations communities in Northern Canada. Owner of Zen Mastering, Graemme is an award-winning recording engineer. His love of music and the mysteries of the creative process inform much of…
Learn more about Graemme Brown