ONLINE: The Beauty of Conflict for Couples Parts 1 and 2
"Take this workshop! It will give you a framework to use on your relationship(s) and save you and your partner lots of unnecessary suffering and frustration. CrisMarie and Susan are amazing!"
- Jo Ross, Online: Beauty of Conflict for Couples
How to be a ME in a WE...
Do any of these statements feel true for you?
"We've got a few recurring arguments that we can't ever seem to resolve, like who does the chores, parenting the kids, or how we spend money."
"We've been stuck together for two months straight and I love her, and she's driving me nuts."
"There are topics that we just can't and don't talk about."
"I'm worried about getting back to work. I'm not afraid of the flu, but my partner doesn't want me to go out."
"I feel like I've forgotten who I am outside of this relationship. I don't have very many passions of my own. Everything revolves around us, our life, our home."
"I usually just go along with whatever my partner wants because it's just easier that way. I don't want to rock the boat."
If you can relate to any one of these, this program may be a perfect opportunity to explore your patterns and beliefs around conflict and rediscover intimacy and possibility in your relationship.
Conflict doesn't have to be a deal breaker or painful.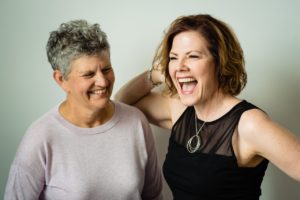 This program will provide concepts, tips, and tools to help you:
be more present and grounded when conflict comes up
have tough conversations and feel heard
break through unproductive repetitive patterns
…so you and your partner feel more fulfilled, passionate, and alive together.
This program is ideal for:
Seasoned couples who are tired of fighting so much, including couples experiencing the 'quieter' type of conflict, like boredom, apathy or a loss of sexual desire
New couples who want to start their relationship on a strong foundation and avoid unnecessary stress and friction in the future
Couples dealing with big challenges (infidelity, money struggles) and life's smaller challenges too.
*NEW* The Beauty of Conflict for Couples Part 2:
Part 2 on Sunday will build in learning and depth on each of the topics above. We will also cover:
How to have boundary-ing conversations
How to talk about areas where you want one thing and your partner wants something very different
Sex and sexuality as partners and individuals
Format:
This fast-paced, interactive session on Zoom is designed for couples. You'll be working in your couples on your unique issues, as well as, having some breakouts to learn from others.
Schedule:
Saturday, February 6th:
Sunday, February 7th:
Investment:
The package price for parts 1 & 2 per couple is $247.
You may choose to share a screen with your partner or join the call on different devices.
The cost to register for each part of the series individually is $147 per couple.
Technical requirements:
This online program will be hosted on Zoom, a video conferencing software that is free for participants and easy to use on a variety of devices. You will need to have a device (desktop computer or laptop recommended; tablet or smartphone can work too), reliable internet connection, and sound capabilities (headset recommended; built in or external microphone or speaker systems can work too). You will be invited to join the call up to 15 minutes early to receive technical support.
Note:
The link to join the call and Haven Online How-to guide will be emailed to participants the day before the program. All registrants will receive a reminder email the day of the program as well.