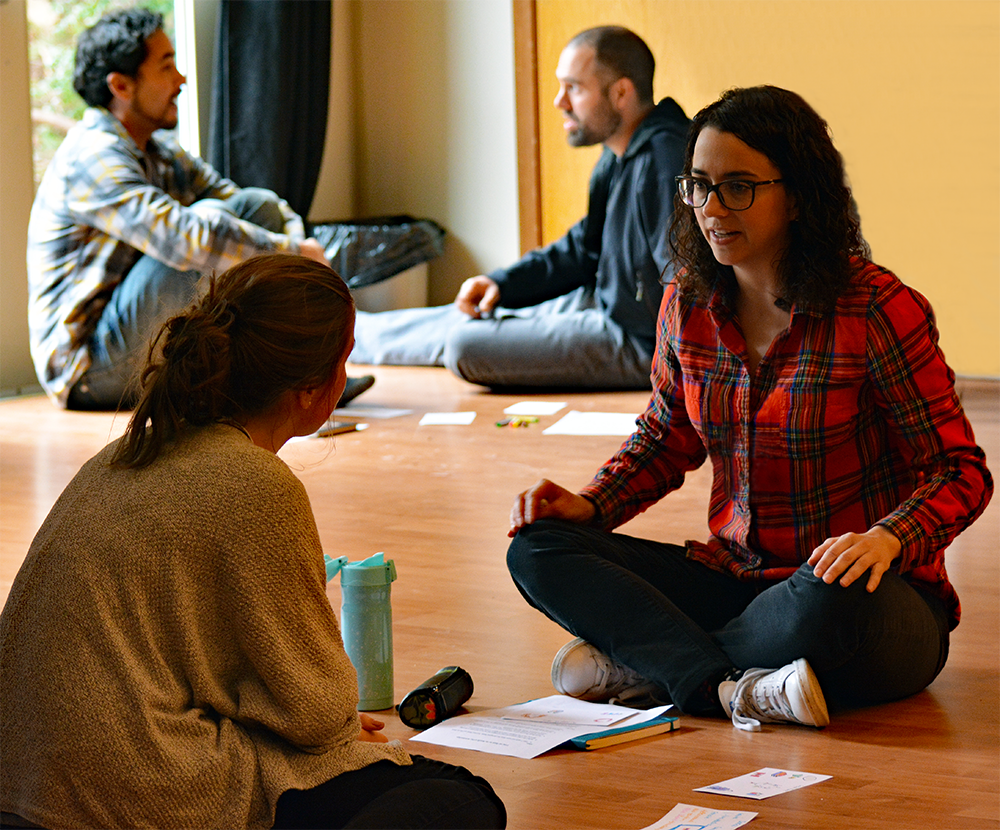 Would you like to live a more vibrant life?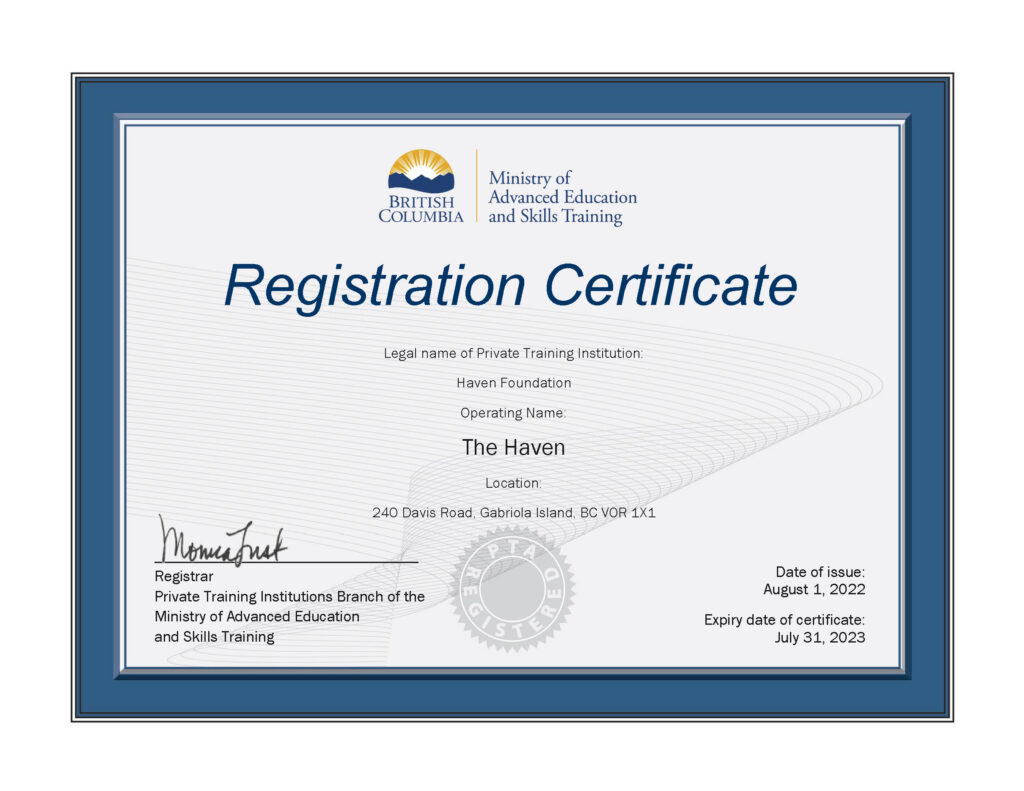 Over our 40-year history, thousands of people have participated in programs at The Haven. Many return again and again, and continue to find great enrichment and learning. Our programs are experiential and relational in their focus. With our programs' emphasis on communication and embodiment, participants often describe what they learn at The Haven as life-changing.
The Haven is a certified educational institute registered with the BC Private Training Institutions Branch (PTIB).
What do you mean by transformation?
The video series Haven Portraits: Stories of Transformation offers a glimpse into the lives of people who have participated in programs and training at The Haven. They share their experiences and the impact of living what they have learned … real people, profound change.
Who comes to The Haven?
People looking for richer connections with themselves and with others, at home, at work, and in community.
People of diverse backgrounds and perspectives who are willing to take risks.
People who want to make changes in their lives.
What can I learn?
The art and science of living well, together.
Self-responsible, relational living.
The ability to define and shape your life and have richer relationships.
Understanding of how you relate to yourself and others.
How do you do it?
A curriculum that integrates wisdom and practices from multiple east/west disciplines (including medical science and psychotherapy, existential thought, and eastern medicine).
Transformational group experiences that invite curiosity about each other and ourselves.
Highly skilled faculty who embody and model what they teach in a very personal way. Haven faculty have very diverse backgrounds and life experience which they bring into their role.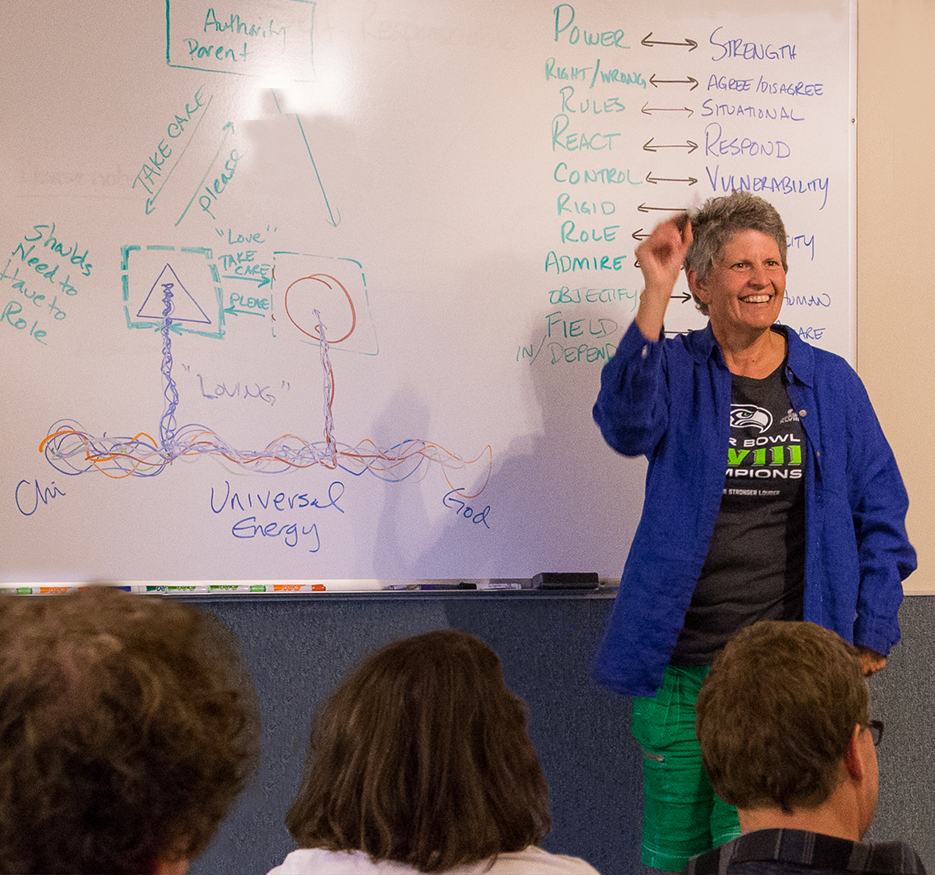 Will I be welcomed?
We offer an inclusive environment and welcome people of diverse backgrounds and perspectives. We welcome people from all races, ethnicities, national origins, social classes, religions, political affiliations or beliefs, genders, sexual orientations, gender identities and expressions.
The Haven is proud to welcome participants from the LGBTT*Q community.
On occasion, we offer programs that are intended for audiences of a specific gender identity or gender expression. For these and all of our programs, we encourage participants to make choices that match their self identity.
Where do I start?
Come Alive is the program most people take first at The Haven. Created more than 40 years ago by The Haven's founders Bennet Wong and Jock McKeen, Come Alive is an opportunity to revitalize your life, discover and activate your resources, and realize your full potential in both your personal and professional life.
View a full listing of programs at The Haven or page through our online catalogue below.
Contact our registrars
Our registrars are available to answer your questions and to complete your registration.
Contact a registrar at 1 800 222 9211 x1 or register@haven.ca.