More Than Your Typical Walk in The Woods
Ken Ouendag invites you to explore new ways of connecting with nature and open the door to the healing properties of forests and other natural environments
People commonly tell me that forest therapy sessions lead them to feel less stressed, more grounded, energized, inspired, lighter, happier, and connected.
I'm Ken Ouendag, Vancouver's first Certified Forest Therapy Guide. I'm excited to be offering a new program at The Haven (August 31 to September 2, 2019): Forest Therapy: Nature's Guide to Wellness. I trained with the Association of Nature and Forest Therapy Guides and Programs (ANFT), and later founded Nature Connected Forest Therapy Walks in 2017. Coming into this practice with a background in recreation therapy and extensive education and work experience in outdoor environments, I invite people to explore new ways of connecting with nature, while opening the door to the healing properties of forests and other natural environments.
Forest therapy is inspired by the Japanese tradition of shinrin-yoku (which literally translates to forest bathing). Although you don't need a bathing suit and it has nothing to do with taking a bath, it is very different from what most people are used to doing when they spend time outdoors. In my work as a Certified Forest Therapy Guide, people have shared with me that they had never before experienced the forest in such new and unexpected ways. My focus is on guiding individuals in ways that allow them do come into deep connections with nature, while opening the door to the healing powers of the forest or other natural areas. Those joining the Forest Therapy: Nature's Guide to Wellness program can anticipate a wide variety of "invitations" – simple instructions that have been designed to develop and/or deepen your connection with nature and become more focused on the present moment. The weekend program will allow for a deep exploration of the practice and an opportunity to restore ourselves and our connections with nature.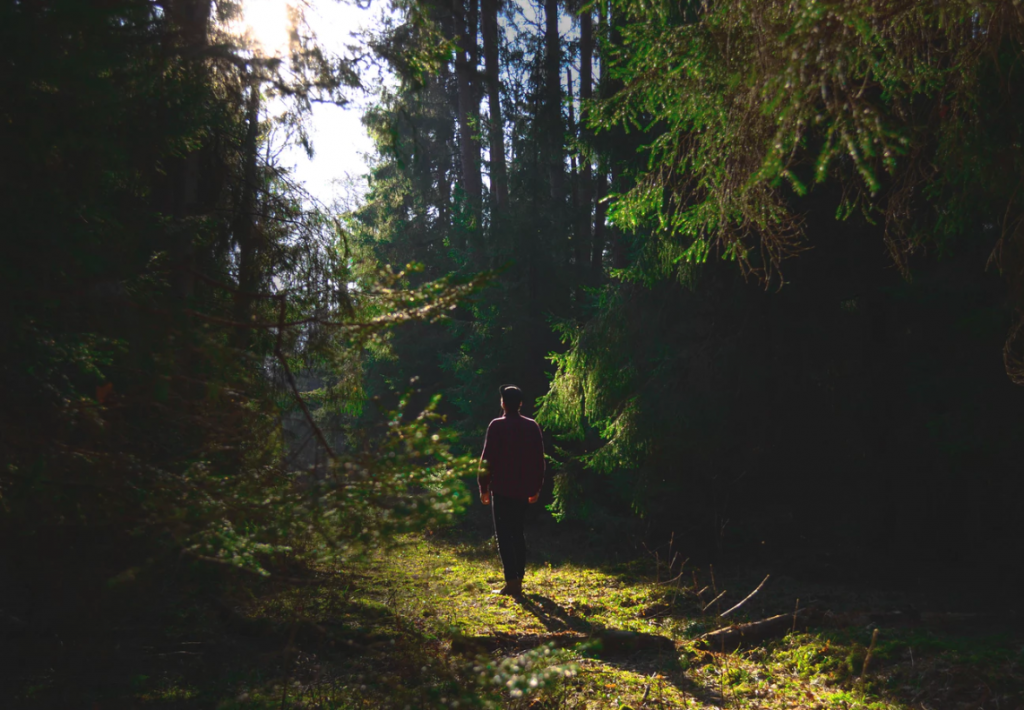 One reality of modern day living is that so many of us lead busy lives, and it can seem difficult to find the time to simply slow down. As a guide, I literally help with that. I wear a watch and carry a phone for safety, so that participants don't need to worry about time or responsibilities at work, home, or online. When we physically slow down our bodies, we typically notice that our minds follow suit. Forest therapy prides itself on not being a physically-demanding practice, but one that encourages both the body and mind to relax. Unlike many outdoor adventures, you do not need to be a savvy woodsperson or an athlete to take part in this practice.
Our senses are most effective when we slow down and open up to all that exists in our environment. During our time in the forest, guides work to continually bring your awareness back to your senses, and to focus on what you're noticing – similar to your yoga instructor or meditation guide. Here lies the mindfulness connection. Most people find themselves most present when they are tuned into their senses and noticing, for example, what the earth feels like beneath their feet or even how the air "tastes". The weekend program will explore areas of creativity and play in the context of forest therapy, providing you with tools to incorporate this practice into your everyday lives.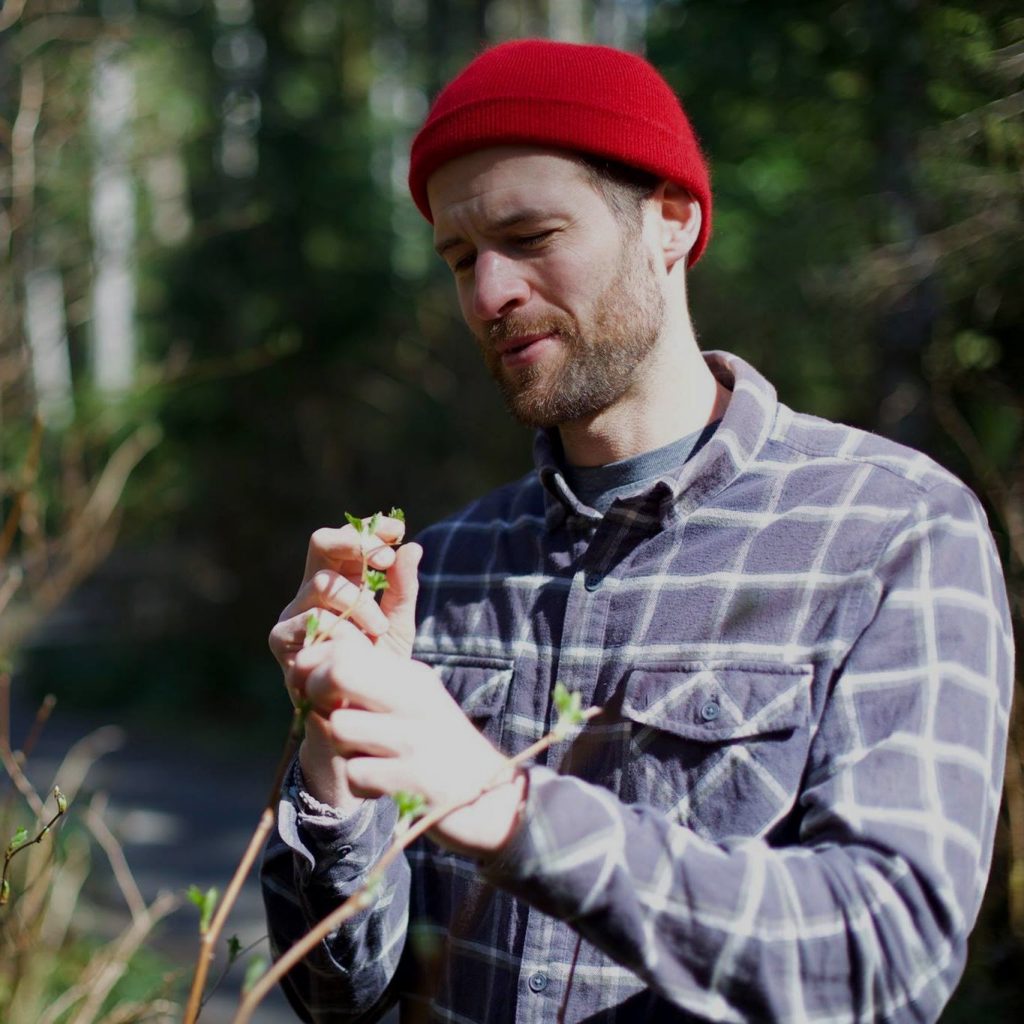 Admittedly, some things we do in forest therapy might seem a little silly (like trying to taste air, for example); however, it seems less silly when we're in a group all doing the same thing. This group dynamic is important because it broadens and deepens our available experience in nature, challenging both the unconscious and conscious limitations that have been placed on 'ways of being' outside. The group is an integral part of the practice as we move in and out of talking circles, which provide opportunities to share what we're experiencing. These circles help deepen our experiences through social connection. Folks sometimes come into the circle following a very profound experience; after "talking" with a tree, for example, it can be helpful to share with others who are engaged in a similar experience. These circles tend to be much more supportive and enriching than our peers might be in another context if we shared with them about a conversation we had with a tree on Gabriola Island over the weekend!
Forest therapy has your wellness in mind. Guided by research, certified guides like myself work with a specific intention — to open the door to the healing properties of the forest.
Indeed, forest therapy is more than your typical walk in the woods.