LISTEN: Elder Cedar Stream Meditation with Linda Nicholls
Welcoming you into our new year with warmest wishes that 2021 has begun well for you.
It seems to me this new year is inviting us further into living with presence, in the present – calling for acceptance of the unpredictable nature of life.
The chaos I see churning in the wide world around us, combined with my own inner turbulence inspires me into my beloved forests for solace, serenity and sanity!
I wear glasses, and yet as soon as I step onto the dark, moist, cushion of the forest floor I have to take them off to see clearly! My entire perspective, including my body resonance shifts.
No matter how often this experience repeats itself I never fail to feel a flood of gratitude wash through me. What naturally emerges is an expression of gratitude to the Snuneymuxw people and their ancestors for the priceless privilege to live, work, learn, play and be nourished and supported by their land and forests and fields and waters and creatures that is their unsurrendered territory, beautiful Gabriola Island. May I never take this gift for granted.
As I move through the forest imagining what it would have been like for the ancestors to be birthing, loving, living and dying in this environment I am enlivened with awe and wonder.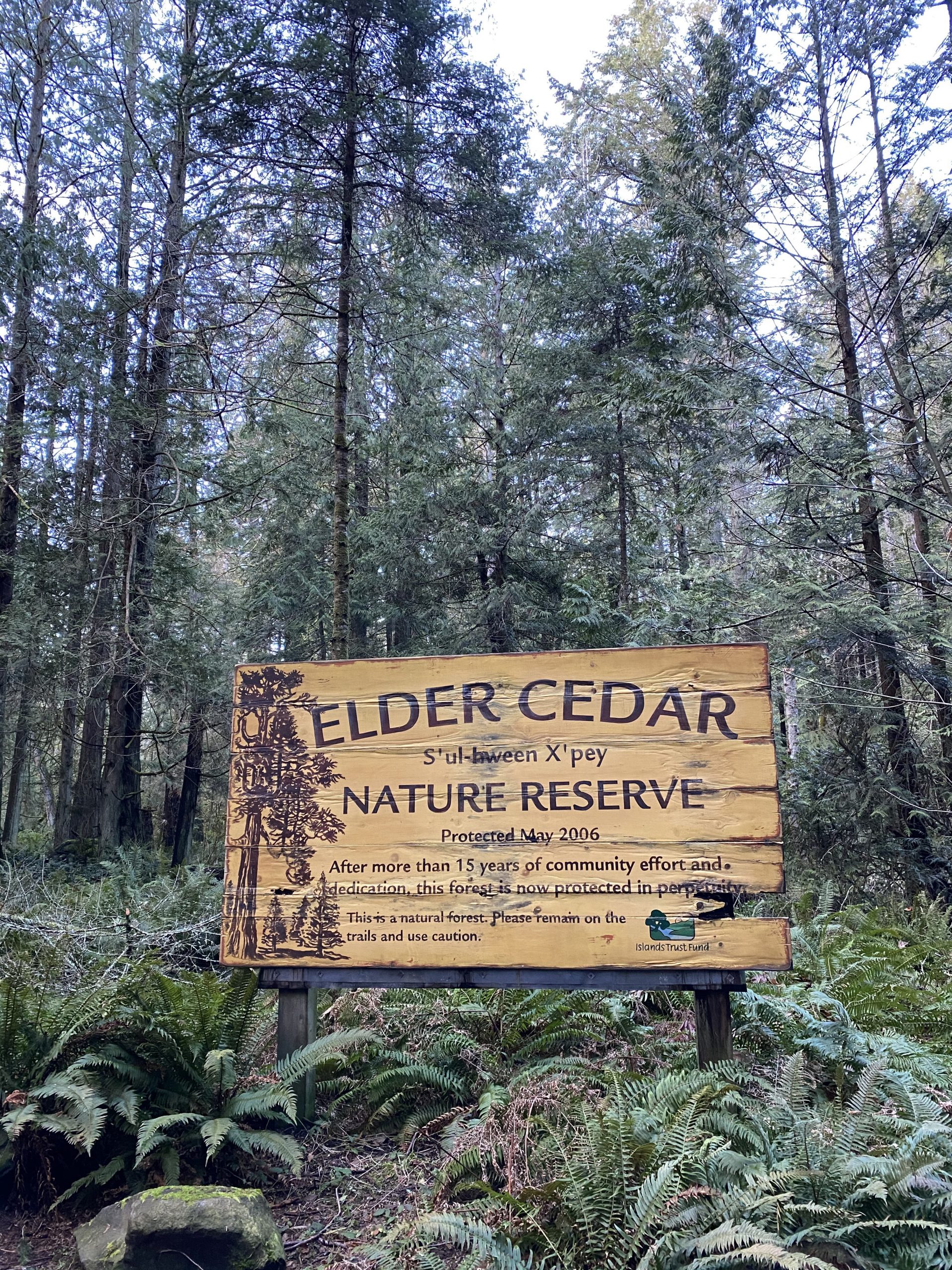 Today the sun is out and I have come to one of my many favorite spots in our magnificent Elder Cedar forest. The rush of the winter waterfall is thrilling for me and I feel a strong desire to share it.
I've sat down on some cushy, wet moss. Fortunately I am wearing my old faux fur coat which is more like a blanket with sleeves so the wet doesn't penetrate and I know I can throw it in the wash later.
My way of sharing is to take a short video of the nearby part of the waterfall so you can hear the sound and see where the forest ends as the stream disappears over the edge into the vastness of the ocean.
So that you can see a bit more of the surroundings I took a selfie where I am sitting and recording a very simple 10-minute guided breath meditation that I hope you will enjoy.
My invitation to you is to suspend whatever you are doing and spend the next 10 minutes with me by the waterfall in the forest breathing, together. I'll offer some guidance and at times I will stop talking and turn my phone toward the waterfall so that the sound of the water will support your breath to cleanse your heart, self and soul.
Even though you are not here to drink in this natural beauty first-hand my desire is that the sound and the visual combined with your breathing will awaken your senses and enliven your primal nature, offering you solace, soothing, serenity, and, if you need it, sanity!
With gratitude,
Linda
LISTEN: Elder Cedar Stream Meditation
If you've enjoyed this recording, we encourage you to check out the From The Forest meditation series and hope you'll join us on January 24th for Online: Breathe! Exhale 2020, Inhale 2021 with Linda Nicholls. Learn more and register HERE.
About the Author/Narrator:

Linda Nicholls DipC is an elder, serving as a guide in transformational circle work for more than thirty-five years in North America and internationally. She is Senior Faculty with The Haven Institute on Gabriola Island, BC, Canada.
Linda has worked intimately with people of all ages and cultures on five continents within programs that focus on body, breath and energy training; conscious breathwork; shadow exploration; communication skills; sexuality; grieving; defining boundaries; conscious alternatives to depression; reviewing and renewing relationships; guiding teens and youth into their adulthood, and more.