A Kindness for Generations: The McNeely Bench
It's #kindnessday and we want to feature a family whose kindness to The Haven has had a lasting impact over the years.
Mike and Joan McNeely first came to The Haven in the fall of 2005 during a personal crisis. They were so impressed by their experience, and the kindness of Cathy and Ernie McNally, that they started bringing their grandkids. Two of them are pictured below.
A Family Man
Mike was a Renaissance man: a gifted and well-respected medical biochemist; an early pioneer in medical computers and AI; a wonderful musician who played the piano by ear and whistled opera arias; an artist who enjoyed working with both oil and pen and ink; and a contributor to a shelf of medical texts. Mike is remembered as a lovely person with a deep love for friends and family.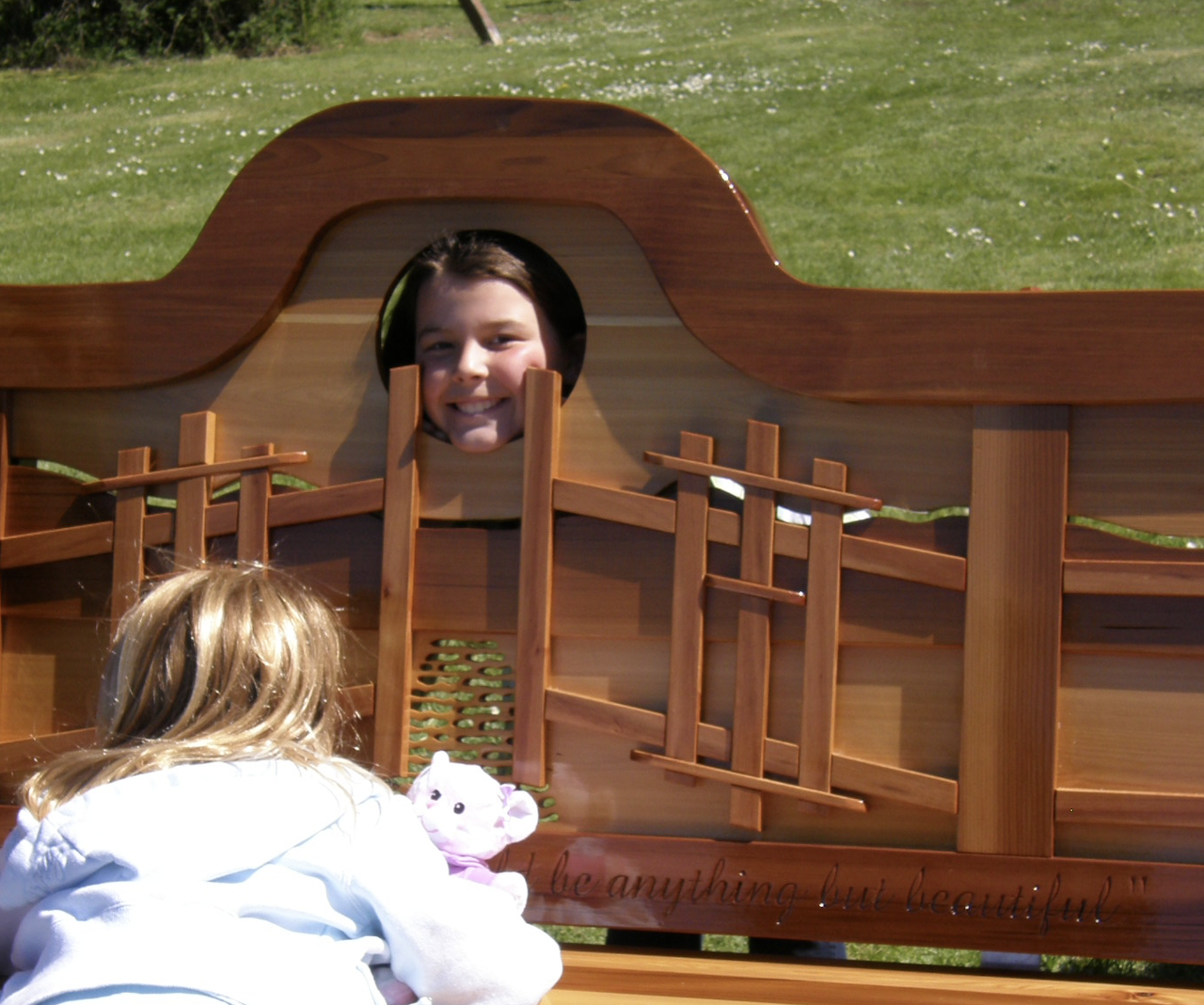 One of Mike's last wishes was to accompany his grandkids to Kids in the Spotlight in July 2009. Unfortunately, he missed the show because he had to be hospitalized and Denise and the kids dedicated the performance to him that year. He passed away shortly after in August.
Remembering Mike
His grandkids wanted to commemorate their grandpa in a meaningful way and place. If you've been to The Haven, you've probably seen or visited his memorial bench, pictured right. A dedication to Mike from his loved ones, it was designed and crafted by Greg Dandeneau, talented woodworker, fellow Havenite, and friend of Mike. The motifs of gates and moon come from important elements in Mike and Joan's home and gardens. The inscription on the bench "I just don't know how you could be anything but beautiful" comes from Gordon Lightfoot's song, Beautiful, that Mike and Greg both enjoyed. Greg is pictured below with his granddaughter on his lap.
Mike's Legacy
This iconic bench overlooking Taylor Bay was installed in May 2011 and is a tribute to Mike's spirit and an enduring reminder of friendship and love.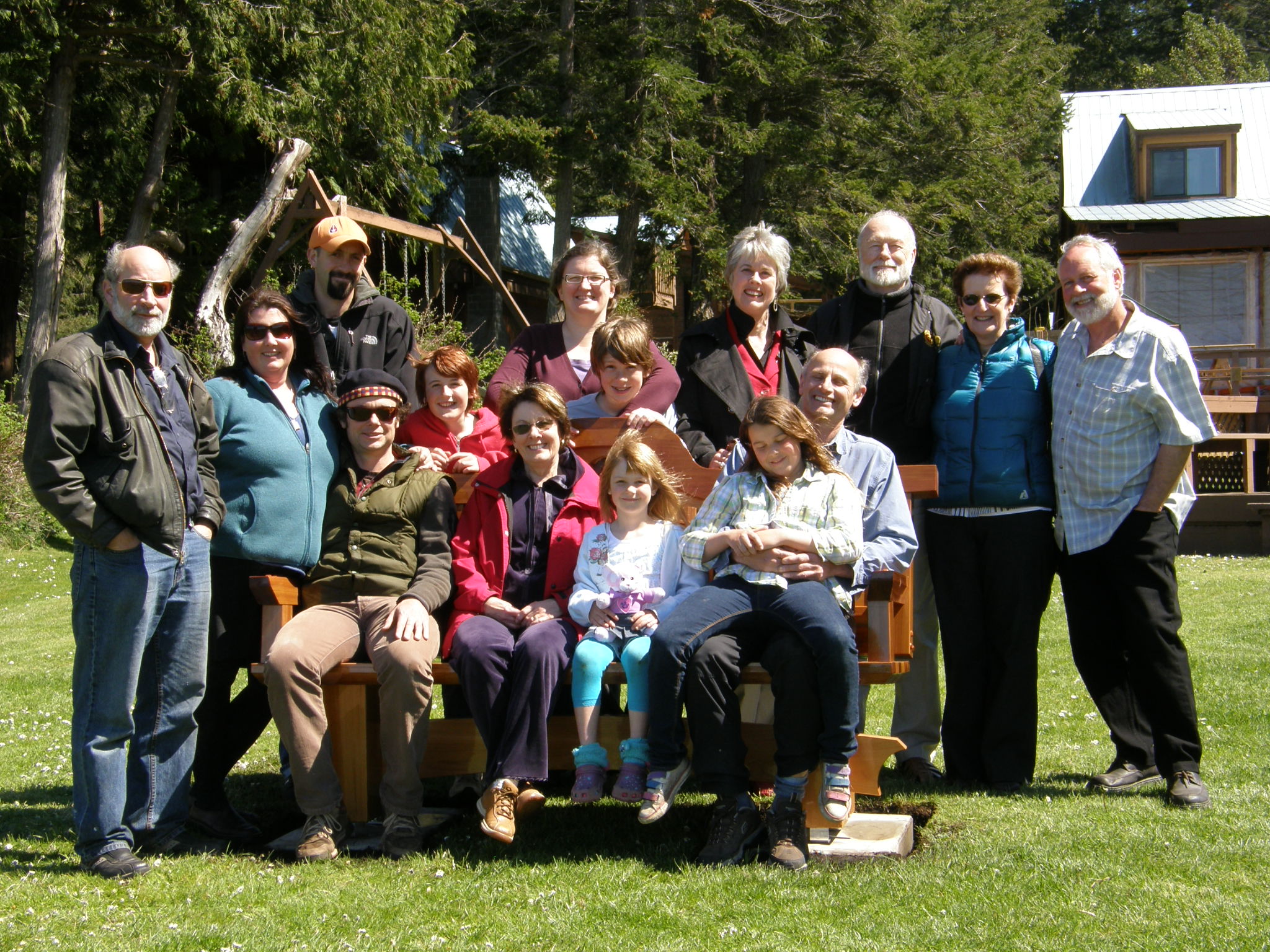 Joan says, "Mike got so much out of The Haven. He wished he had done this work as a young man." In honour of Mike, Joan created a bursary for young men to learn Haven skills that were most impactful for him: personal and interpersonal insight, communication, vulnerability, kindness, curiosity and compassion.
Joan is pictured in the center of the bench, on the right.
Kindness Continued
Mike's legacy lives on at The Haven in many ways. Thanks to this kind and generous family, more young men can experience healing and transformation, and each of us can enjoy a seat by the ocean.
Thank you, Mike, Joan, Greg, and the McNeely family for making the world a kinder place.
If you're interested in leaving a legacy gift or making a donation in memory, please contact our Development Manager, Louise Amuir.