Wayne's Zeitgeist series: Breaking the Cycle, by Sushma Subramanian; poetry by Wendy Westlake; and, The Hard Stuff, music by Justin Timberlake.
Curated by Wayne Dodge. In the Zeitgeist series, Wayne wades through a world of publications, theories, music, poems and more, sharing his thoughts, discoveries and passions with particular reference to topics that touch The Haven.
"Anything dead coming back to life hurts." ~ Toni Morrison
Article
Breaking the Cycle
By Sushma Subramanian, appearing in Scientific American Mind, Jan/Feb 2016 27(1): 59-61.
People who experience (sexual) assault at least once in their youth are at greater risk than the general population for a later assault. The odds of another attack or an abusive relationship in adult women is somewhere between two and 13.7. The odds for men is unknown. This data is controlled for socioeconomic class and environment.
We all know people – friends, clients, participants – who seem to have a history of repeated episodes of violence/abuse. This article teases some of the reasons for this – as well as suggestions for interventions.
One possible reason for such repeated experience is emotional dysregulation – the inability to manage emotional responses.
There are many possible reasons for this effect – including early abuse laying a blueprint (such as I can't trust people who are supposed to support me or I have to provide sex on demand.). Since many who have experienced early trauma also have elements of PTSD – some of the behaviours may be escapes from the associated PTSD symptoms, and the prior experiences may leave the person desensitized (numb) to the danger.
What can be demonstrated is that these individuals are physiologically primed (through the impact on the HPA (hypothalamic-pituitary-adrenal) system in a way that has them less equipped to identify and respond to risky situations.
Interventions that Subramanian suggests may be helpful include:
How the person understands the original situation, Particularly, do they blame themselves or have an ongoing fear response in the face of the memories?

Thus, the usefulness of our use of techniques to embody the facing of the abuser or the situation to expand possible responses to these memories.

Simply (I only wish it were simple) recognizing and expressing emotion can help many at-risk individuals avoid the pattern of re-traumatization.

Thus, our attention to both identifying – expressing the emotion in a fully embodied manner – and, valuing emotion as an important resource and way of understanding.

Dialectic-behavioral therapy (DBT) is being examined as an approach to prevent re-victimization.

DBT has many similarities to our structured approach to the Communication model – including the emphasis on the importance of embodiment – as well as the Relationship model.
Poetry
Wendy Westlake is a longtime friend of mine, as well as a Haven fellow traveller. She has been active in creative writing after a long nursing career, and recently shared this poem. The photo that accompanies the words is part of this creation and I'm thrilled that she's been willing to share it with us.
Process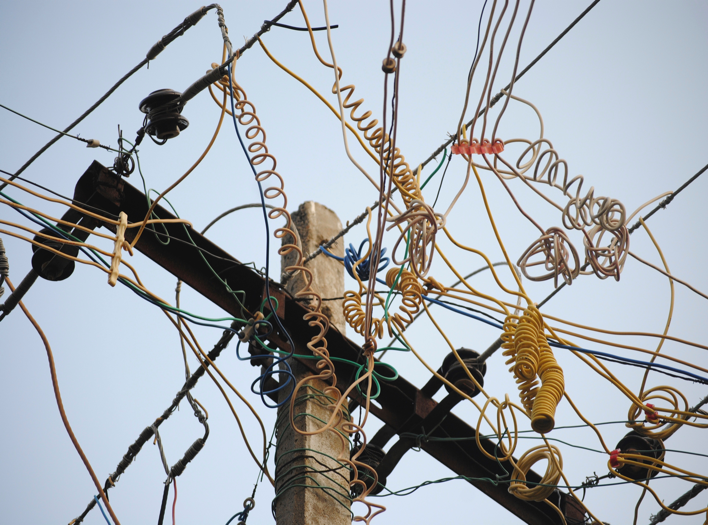 Impatient with the process,
Forgetting it is a Journey.
The blessings inherent
In the contraction of a self
Who feels persecuted by the
Happenings of life.
Open and laugh at the whining
Of that smallness.
It is a pointing finger to
The largeness
In which it takes place.
Wendy Westlake, July 2018
Music
I really like Justin Timberlake's anti-romanticism here. But, is it anti-romanticism or an acceptance of the depth of romantic love? Regardless, you can dance to it!
The Hard Stuff
So give me the hard stuff (hard stuff)
Ooh, yeah
Anybody can be in love on a sunny day
Anybody can turn and run when it starts to rain
And everybody wishes all the skies were blue
But that ain't the kind of love I'm lookin' to have with you
So give me the hard stuff
The kind that makes you real
I'll be there when the storm comes
'Cause I want the hard stuff
When they're throwin' sticks and stones
We can cut each other to the bone
I'm never gonna give you up
'Cause I want the hard stuff (hard stuff)
Yeah, I want the hard stuff (hard stuff, yeah)
My god knows I'm not the man that I want to be
And we all know there's things in this life we refuse to see
So just know my fire for you will always burn
And please forgive the things in this life that I have to learn
So give me the hard stuff
The kind that makes you real
I wanna be there when the storm comes
'Cause I want the hard stuff
When they're throwin' sticks and stones
We can cut each other to the bone
I'm never gonna give you up
'Cause I want the hard stuff (hard stuff)
No, we won't have to wonder
Oh, you won't have to wonder
If we're ever goin' under
No, we're never goin' under
No, we're never goin' under
'Cause I want the hard stuff
The kind that makes you real
I wanna be there when the storm comes
'Cause I want the hard stuff (I want the hard stuff)
When they're throwin' sticks and stones
Cut each other to the bone (break each other to the bone)
I'm never gonna give you up
'Cause I want the hard stuff (hard stuff, oh)
Yeah, I want the hard stuff (I want the hard stuff, yeah)
Yeah, I want the hard stuff
(Give me the hard stuff)
Give me the hard stuff
Yeah, I want the… I want the hard stuff
So give me the hard stuff