2016 Artist in Residence: Week 3!
Here I am, thinking back on three wonderful weeks of work, time and connections and living out the last week of this beautiful excursion.
What can I type when words will fall so far short of experience? How can I capture the gold of the sky, the smell of the sea, the beauty of an island of artists coming together in sharing and celebration? Is that not where song comes to play? And yet I'm so far away from being able to evoke all of that in a few melodic lines.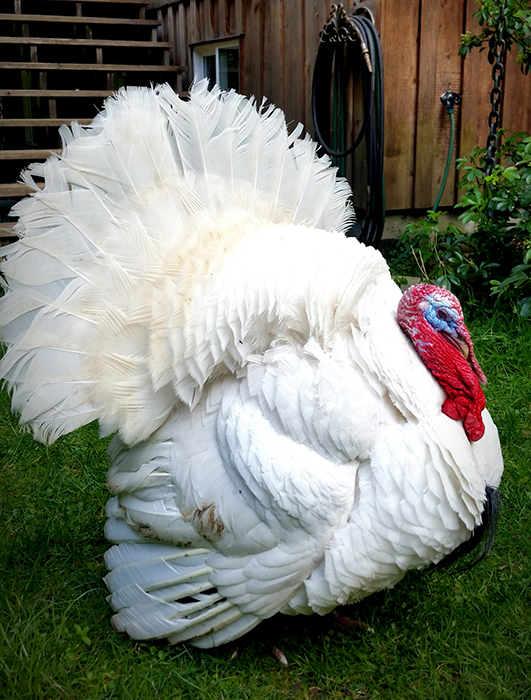 I visited a turkey named Ernie this week. He sang "Walking in Memphis" with me. He followed the energy of the piece and gobbled extra loud when I got excited. We became fast friends and he spent the rest of the visit within a 1 meter radius of me and my guitar. Sweet guy.
The Nanaimo Bar welcomed me to the stage with Tim Harrison's open stage. Leah Hokanson and the Gabriola Arts Council welcomed me to do a body percussion workshop with the grade 6 & 7 kids at Gabriola Elementary! What a treat. The kids helped me act out "Lava You" the Disney Short and we worked through part of "We Will Rock You" with three different body percussion patterns. In the end, the kids were advancing in a mob with body percussion chanting the chorus. What a fantastic energy!
This last week coming up includes the Body Percussion workshop in the Isle of the Arts Festival that I get to lead on Saturday at 11am. Join in if you feel rhythms in your body that you just can't wait to get out! Also, there will be a bunch of final touches to cover songs and originals.
This week promises to hold the music production of three songs that have been written, but just need a draft of music behind them. That and a bunch of good-byes. Wonderful people of Gabriola, it has been a rich blessing to be with you here on the island and I look forward to one last week of connections and shared life. See you at the festival workshops, around The Haven and the island!